What is Round Trip Editing? Edit your project's photos without leaving the Mimeo Photos app using round trip editing
Apple's easy-to-use design tools are available within the Mimeo Photos designer using round trip editing.
Note: Editing your pictures is only available on the Mimeo Photos Mac App
How can I access editing tools?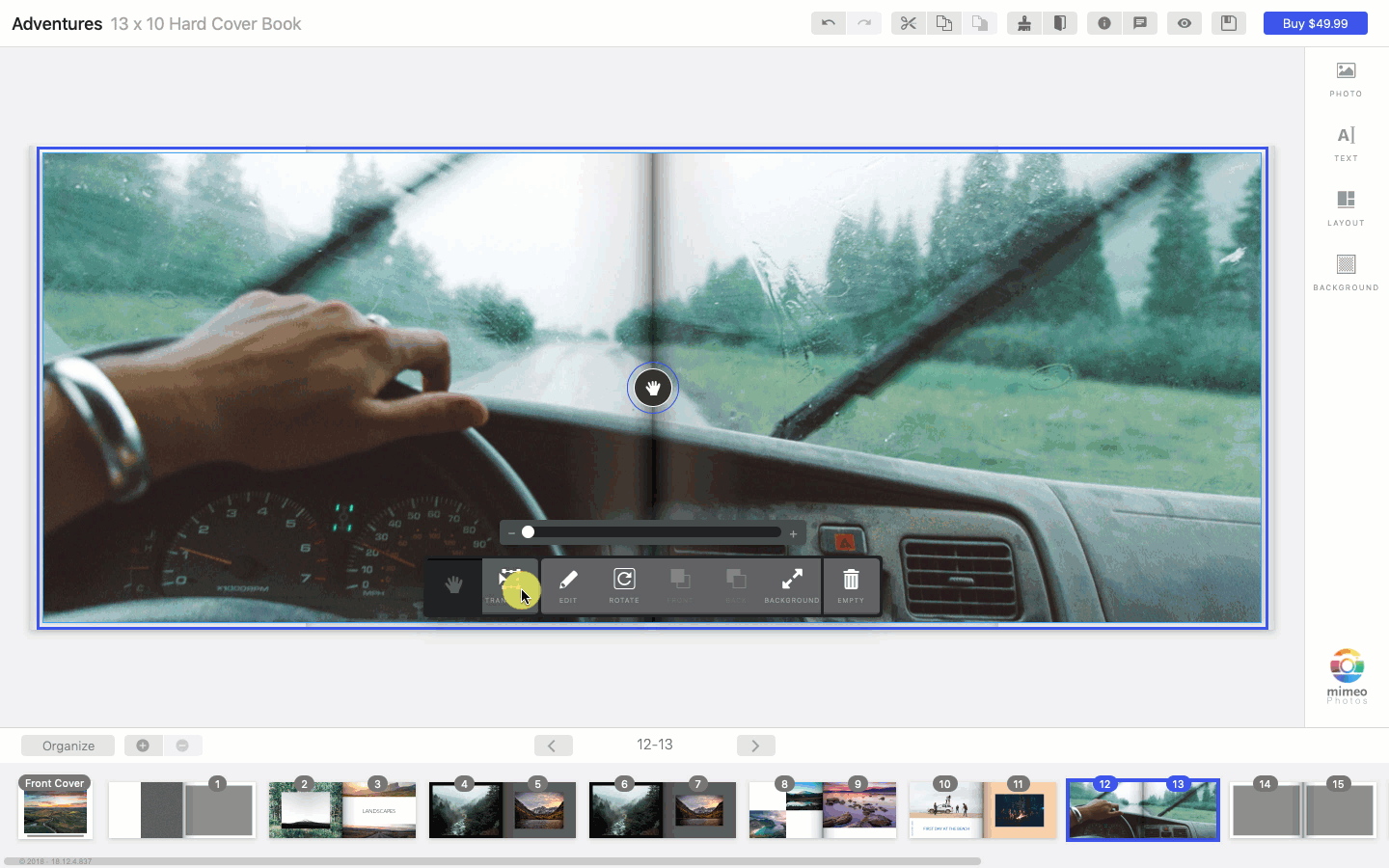 Mimeo Photos is tightly integrated with Apple. You don't have to exit your project to edit your photos. Follow the GIF above and steps below to apply edits:
Double click on a photo in your project's layout or click Edit

You will automatically be placed into the Apple Photos Editor

Make your edits

Click Done
Your photo will be instantly updated within the project's layout.
What can I edit using the round trip editing feature?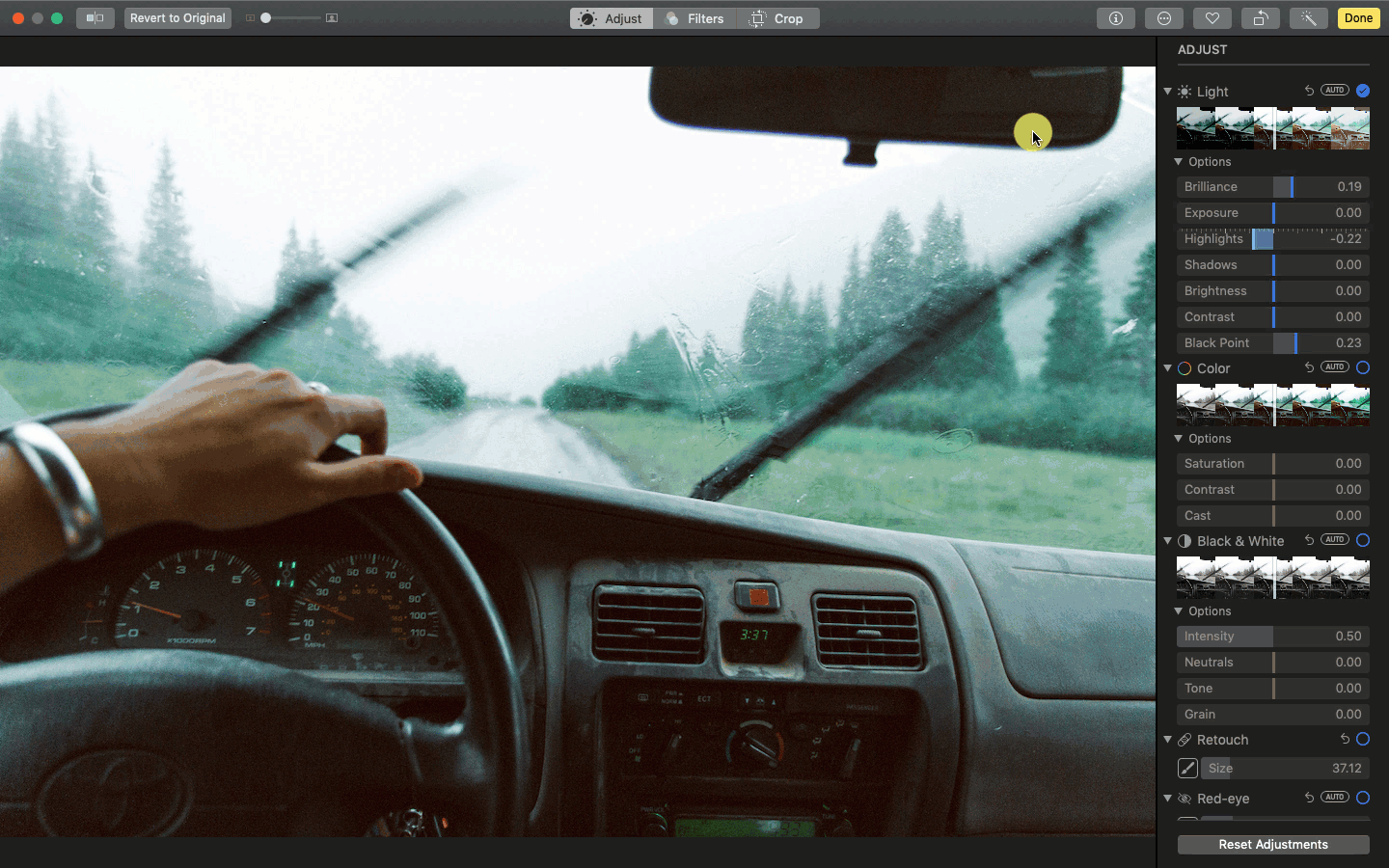 All of Apple's design tools are accessible using round trip editing, including:
9 photo filters

Retouch

Red-eye

White balance

Curves and levels

Selective color

Noise reduction

Sharpness

Vignette
Dark Photos
Need to make your pictures brighter? Keep in mind that your monitors may make pictures appear brighter than how they will print. To learn more about Dark Photos: How to Avoid Dark Print
If you are using Mimeo Photos through the web, and not through our Mac extension, these editing applications are a great alternative: