Unique Ways to Create Borders How to create your own borders and make your pictures standout.
Creating borders is easy! Here are some helpful tips and tricks to make your photos standout on every page.
Background Colors
Using colors as a background is a simple way to create a border for your pictures. To make your pictures pop:
Select your page

Click background on the right panel

Choose from multiple color backgrounds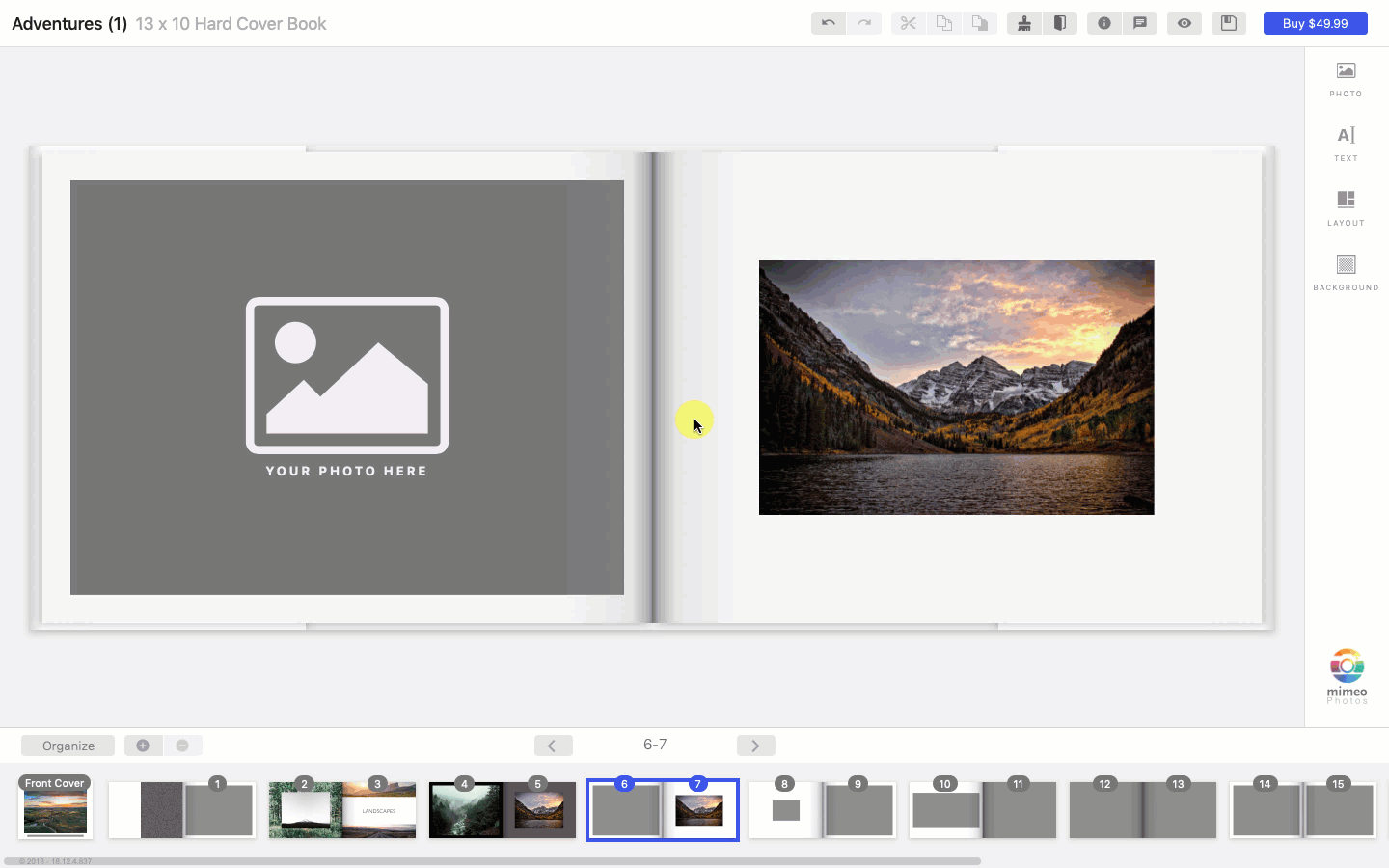 Using Your Images as Borders
Try getting creative and use some of your pictures as borders. Use contrasting photos so the correct images are emphasized on the page.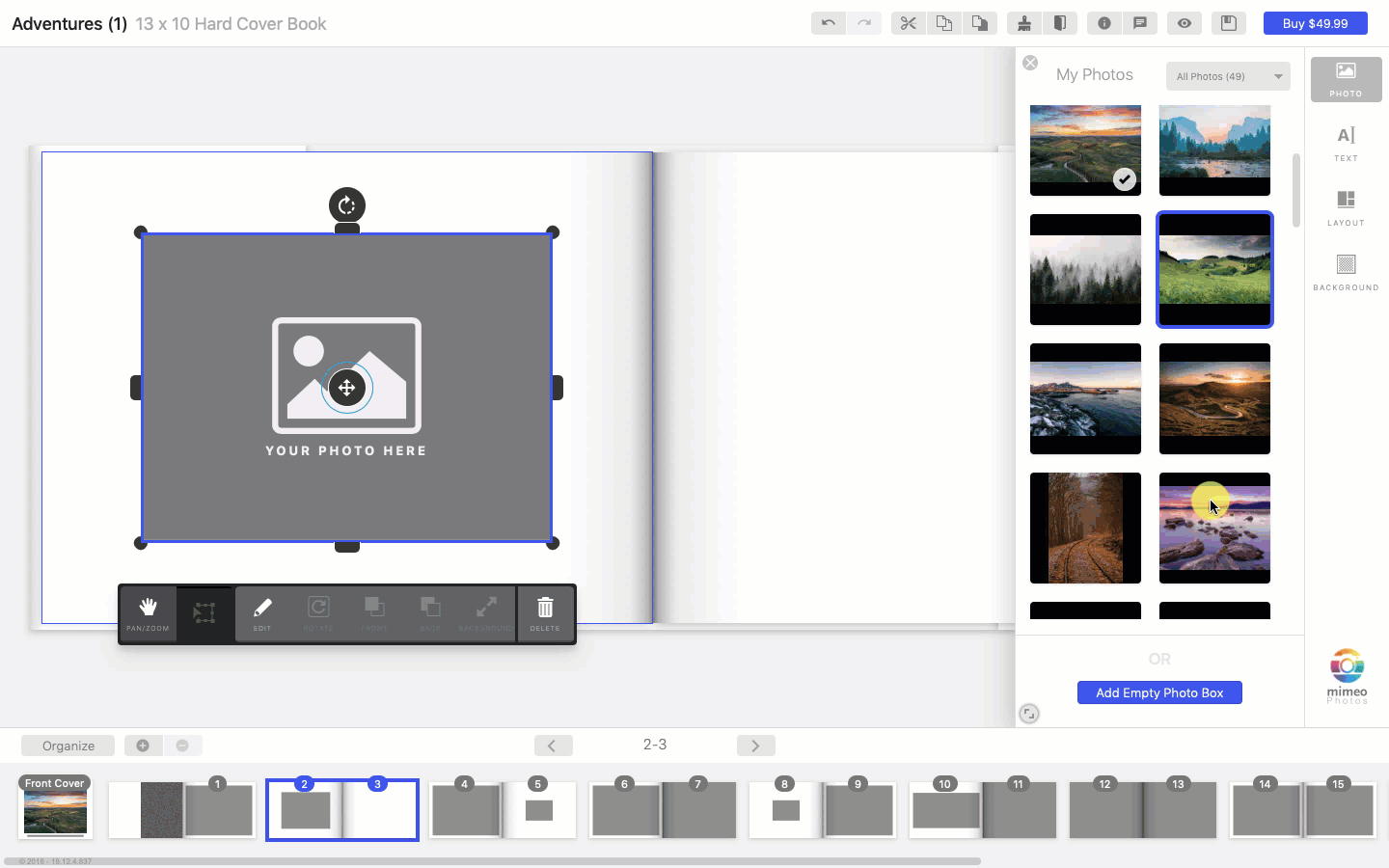 By clicking the transform tool you can adjust your photos to create a stunning border for pages with text or other photos.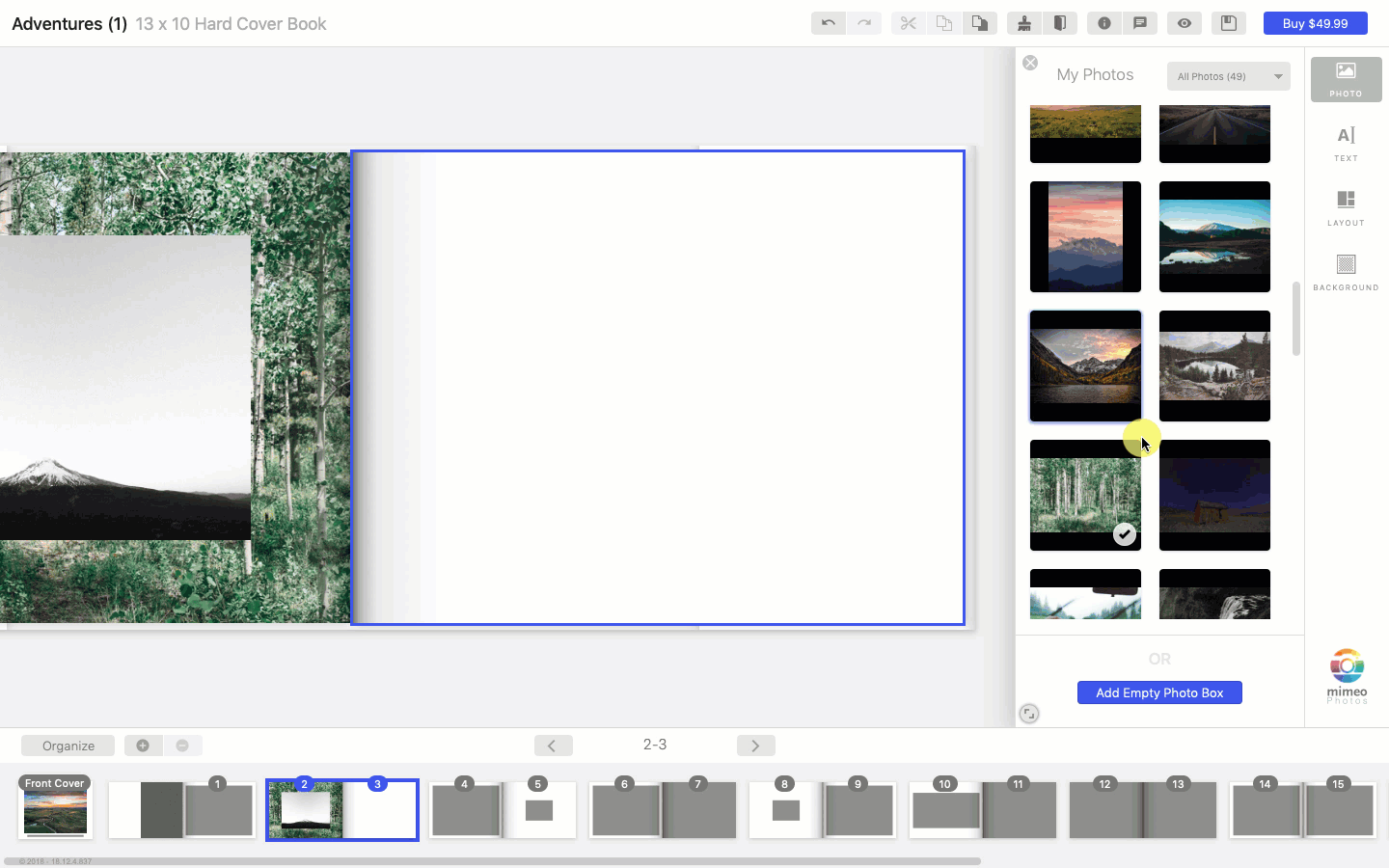 To make sure your borders are identical:
Select your border

Click the Copy button next to the Scissors icon

Then click Paste
Did this answer your question?