Why are there orange scissors on my photo? Orange scissors indicate that photos are close to the edge Lauren Davis
If you see a pair of orange scissors while creating a photo project, it means that your image or text is close to the edge, and part of the picture is at risk of getting cut off.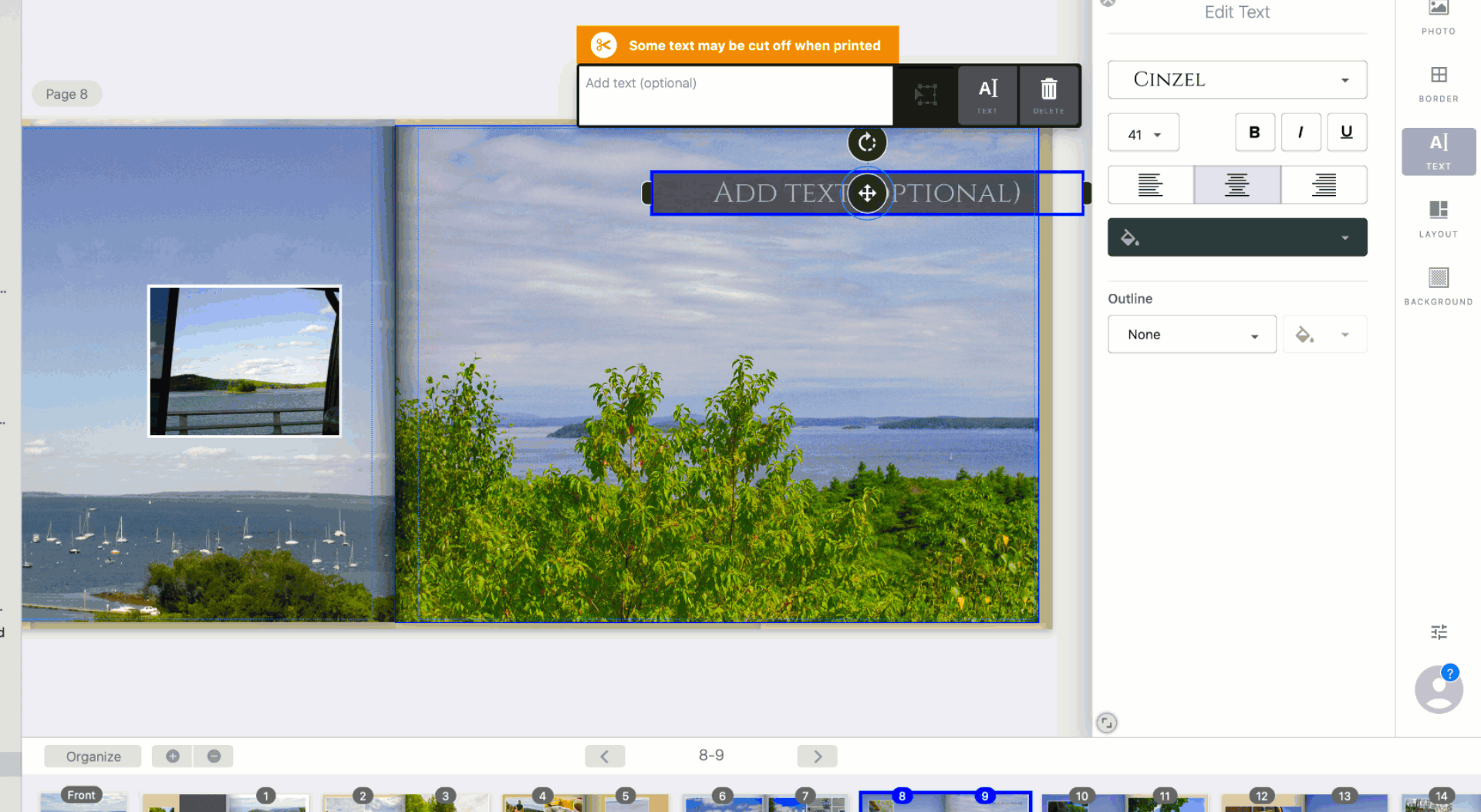 To avoid this, you can use the Transform tool to resize and move your photo. The orange scissors will disappear once the photo is a safe distance from the edge.
Did this answer your question?