Where do I apply my promo code? Apply your promo code, get your discount now! How do I enter my discount code. Troy Robertson
Sign up to our mailing list to receive your first-time promo code and future offers at the bottom of our website


You can easily apply your Mimeo Photos discount to your order using a promo code provided by our team. It's quick and easy. Check out the directions below to get your discount now.
Select Buy to open the checkout window

Enter your shipping details

Enter your payment details

Select "Have a Promo Code?" shown below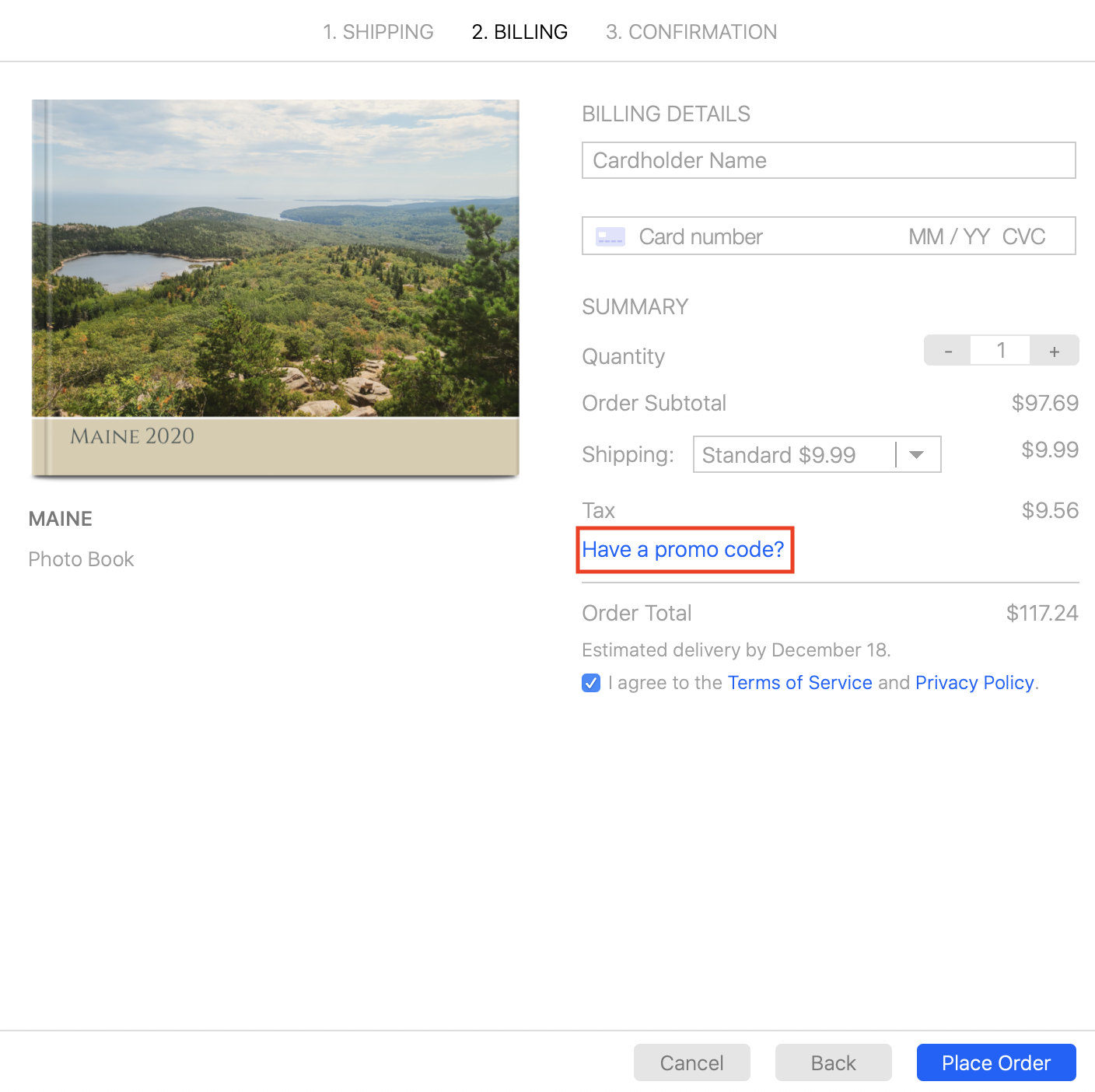 Enter your code

Select the green checkmark to apply shown below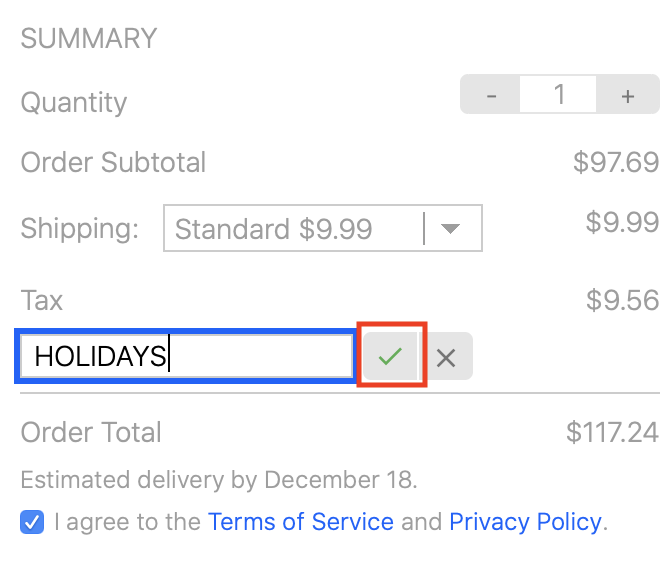 Note: Discount codes cannot be combined
Why Isn't My Promo Code Working?
Check all of the details of the code given (ie. only applies to a certain product, quantity or date)

Promotion may only be for first-time users

You may need to create an account if the code requires you to do so

Confirm whether or not the code is specific to quantity, cost, or product

Some codes need to meet a certain amount to be applied

Check expiration date

You may not have selected marketing emails

You're not signed into your account
Did this answer your question?