What is Mimeo Photos' return policy? Does Mimeo Photos have a return policy? There is an issue with my order. Jim S
We pride ourselves in the work we produce for our customers. If you'd like to return an item because its quality does not meet your expectations, our team is here to make it right!
If there is an issue with your product, please contact us via chat from either inside the Mimeo Photos extension or by visiting https://www.mimeophotos.com within 30 days to report your concerns. You have 30 days after receipt of the product(s) to initiate a claim.
Please note that the following errors are not included in Mimeo Photo's Return Policy:
Errors in features customized by a user, including choice of colors, cropping, red-eye reduction, and photo enhancements.

Formatting and text such as, but not limited to, page numbers or photo captions, spelling or misplacement of words.

Low-Resolution images that result in poor image quality
Please preview any custom text carefully, and correct any mistakes prior to placing your order. Mimeo is unable to make text corrections to image files.
Warning Icons
You may see a red warning icon if you select a low-resolution image. Preview each page of your book, card or calendar for grainy or pixelated images. Try inserting your photos into a smaller frame when they appear pixelated.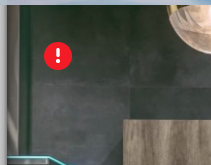 You may see a yellow warning icon if you move text or pictures too close to the edge or center. This is a warning that the concerned photo or text will not print correctly outside of those regions. They may become cut or fall into the center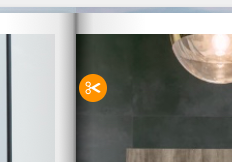 It is definitely your obligation to push text or photos into the edge or center of your project. Some use that as a creative approach. However, warnings that result in unintended consequences that were presented prior to purchase, but were ignored, will not be covered under our return policy.

Dark Photos
Keep in mind that your monitors may make pictures brighter than how they will print. To learn more about Dark Photos: How to Avoid Dark Print
Did this answer your question?