Using Text in Your Photo Project. Add and edit text boxes to your photo project. Adjusting, moving and using text in your project.
Text can be added to any photobook, card, or calendar. Photo project themes feature text boxes already within a project's layout. These text boxes can be altered or deleted.
Please Note: Due to the complexities of spine printing on hardbacks, we have limited the ability to change the font or size of the text on the spine. This helps us to prevent accident driven quality issues due to simple spine errors.
Add a New Text Box
Click the Text menu from the right panel and then click the Add Empty Text Box button. An empty text box will now appear in your layout.
Formatting Text
Modifying the Content within a Text Box
You can format text within your photo project using the Text menu in the right panel.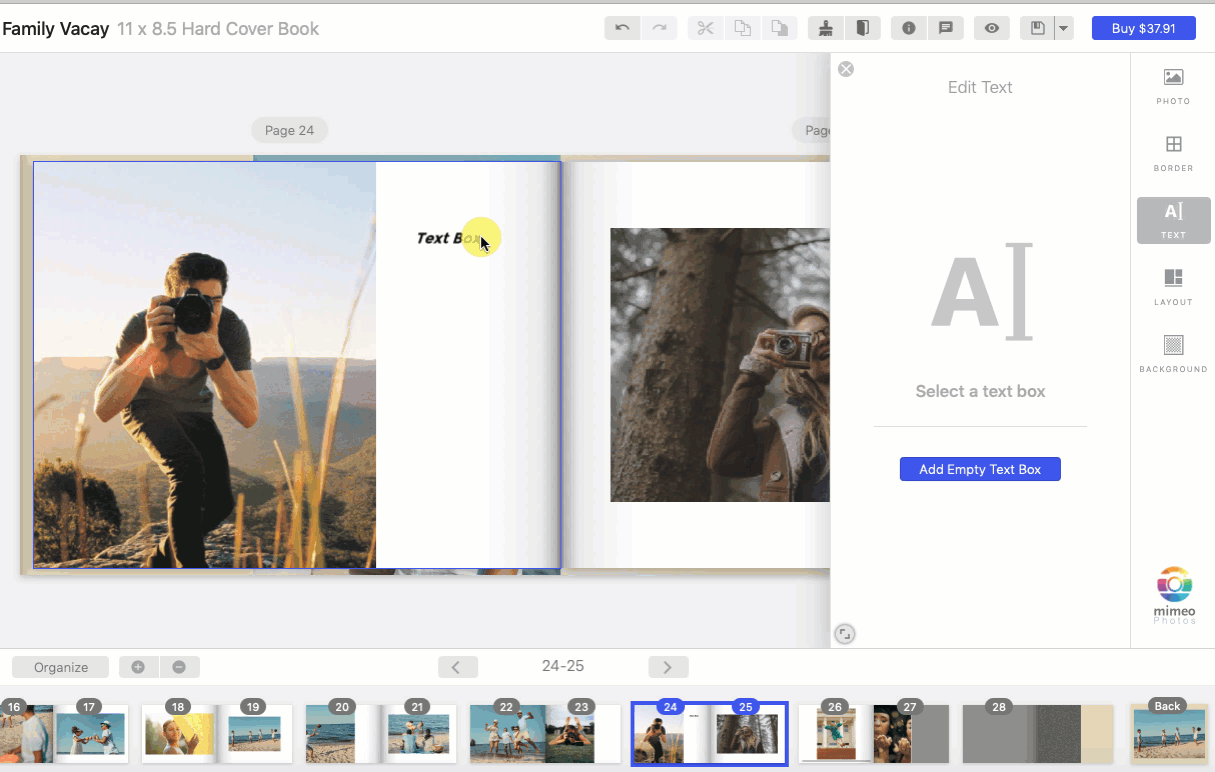 Use the following style options to update a text box:
Font type

Size

Bold, italics, underline

Color

Alignment

Outline color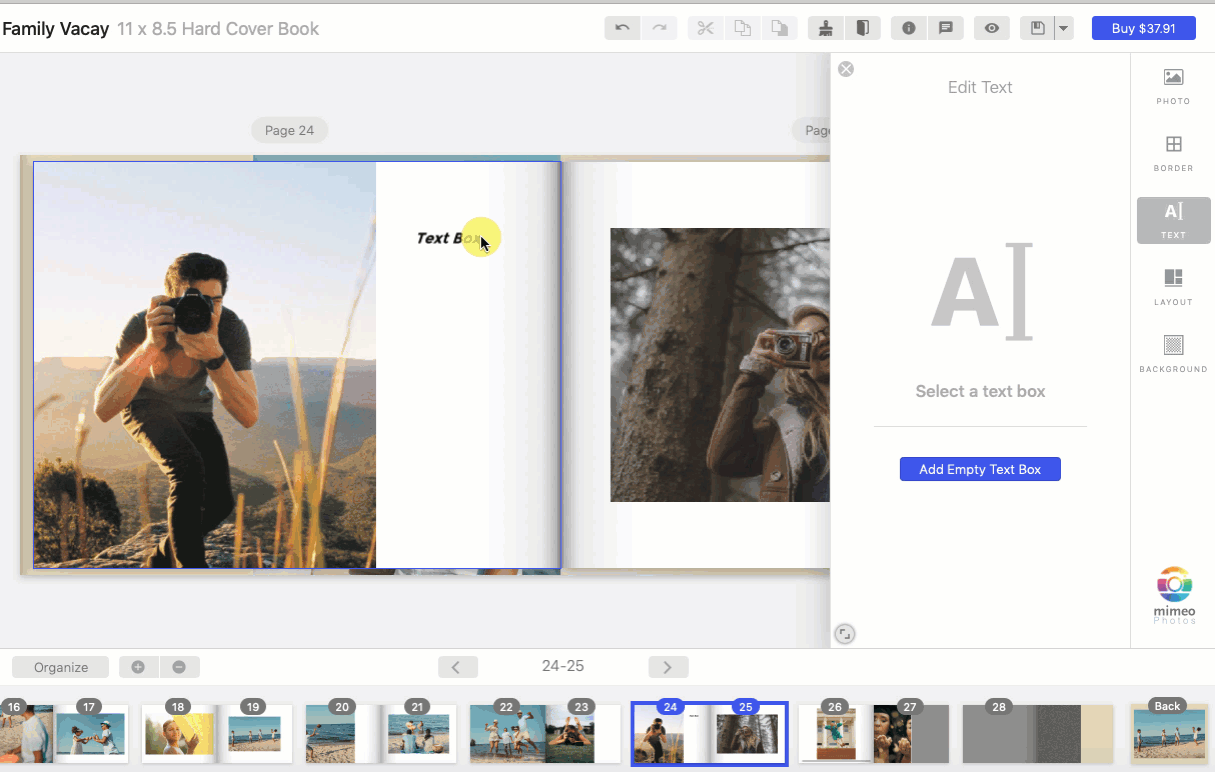 Using the Transform Tool
Like photos, you can use the Free Transform tool with text boxes. Click a text box and then:
Drag the right or left sides to resize

Click and hold the center arrows to move

Rotate the angle with the circular arrow at the top of the box
Did this answer your question?