"Some Photos Are Missing" Warning Some photos are missing when I open a project. Some of my photos were removed from my project. Michele H
When Mimeo Photos can't locate the photos from your project in your Apple Photos Library it will display this message: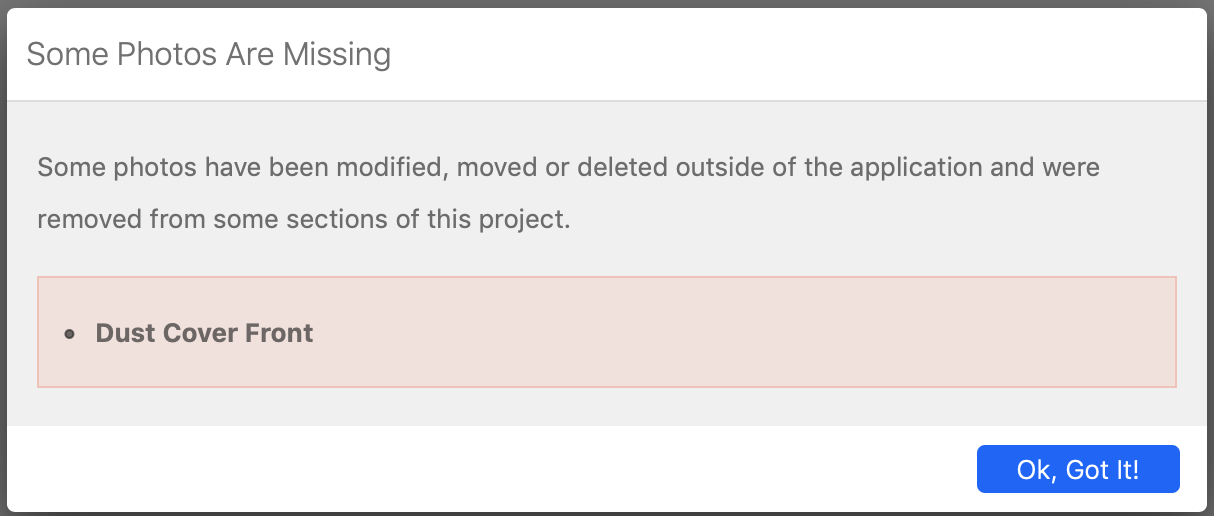 If you deleted the photo by mistake, you can check the Recently Deleted folder and recover it. In addition, you can also review Apple's article on Getting Help with Missing Photos .
If you didn't delete the photo(s) they may have existed on removable media such as a hard disk or flash drive. Also, the photo(s) may be on your local hard drive, but not in Photos.
Did this answer your question?