How to use the "My Photos" selector Manage your photos by dropping and dragging them from the "My Photos" selector Lauren Davis
The "My Photos" selector located on the right-side tool panel contains photos available in your project. Use this feature to drag and drop photos into your book.
Manage your photos by filtering through used and unused images with the latest version of Mimeo Photos. Check marks and numbers also describe the amount of times a photo has been placed in your project.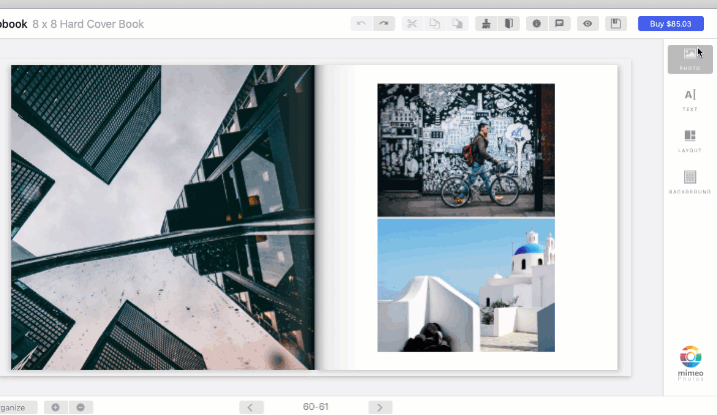 To learn more about photos features, check out these relevant articles: