How to Upload and Add Pictures to Your Project (Web Version) Import images online and add photos to a page .
Click Photo on the right-side panel

Click Upload Photos > Choose your photos > Select Open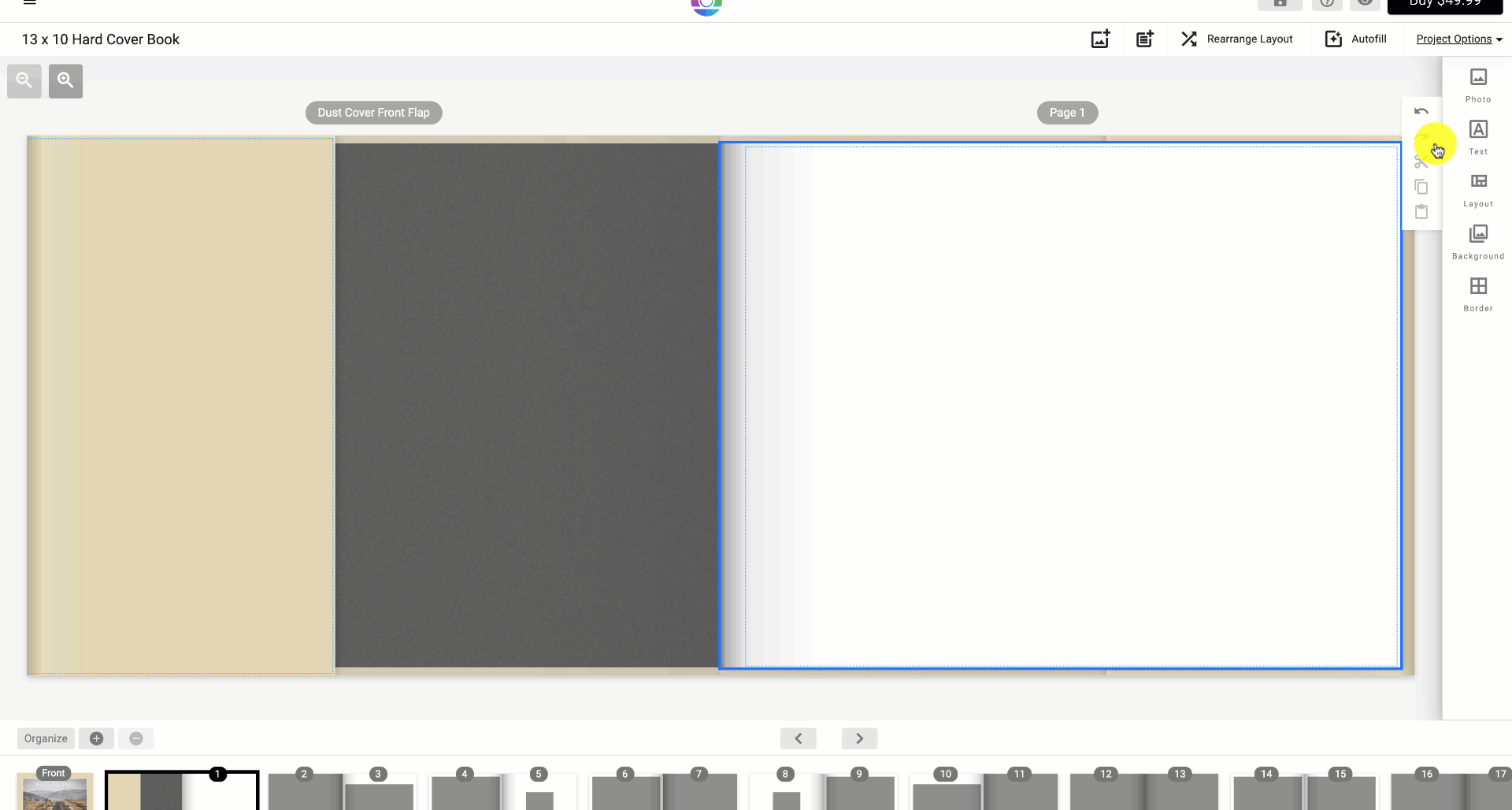 To add a new photo to a page, simply click + drag an image from your uploaded photos.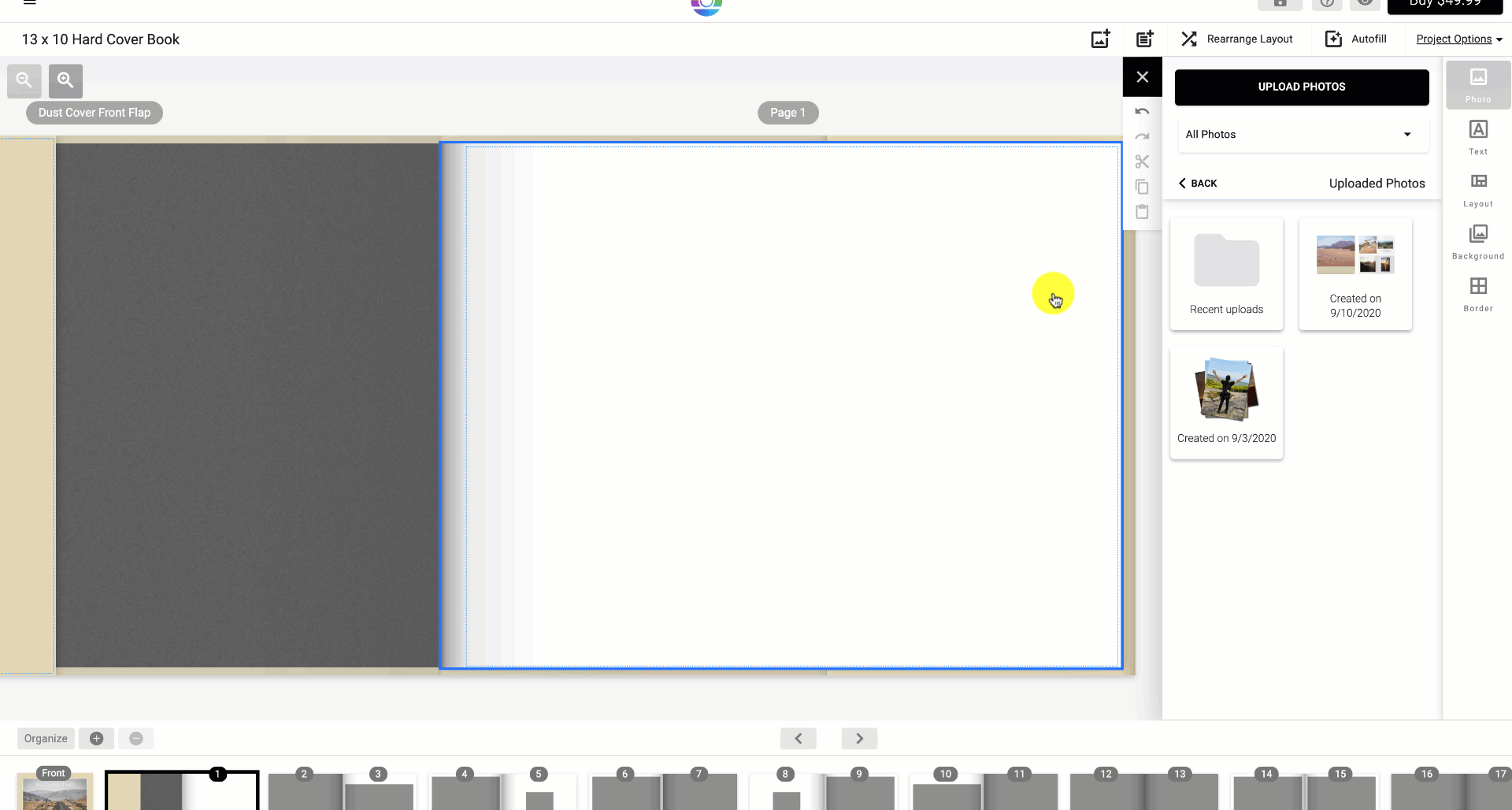 Did this answer your question?