How to Make an Image a Background (Web Version) Create full bleed images online. Cover an entire page with one picture.
To create a full bleed photo select an image on your photobook page. Next, click the option labeled Background.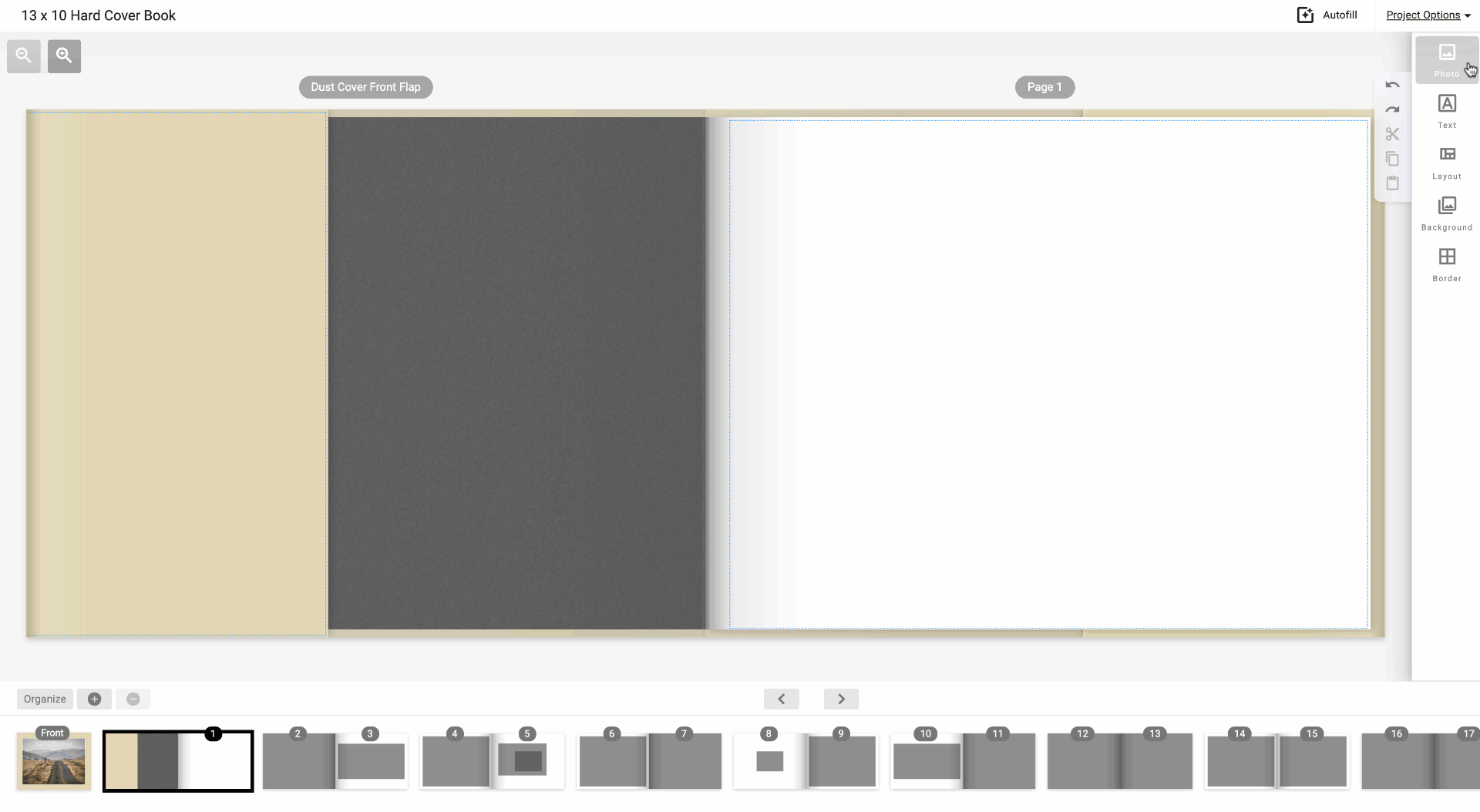 If you would like to add images on top, simply click layout while the page is still selected or click + drag additional images to the page.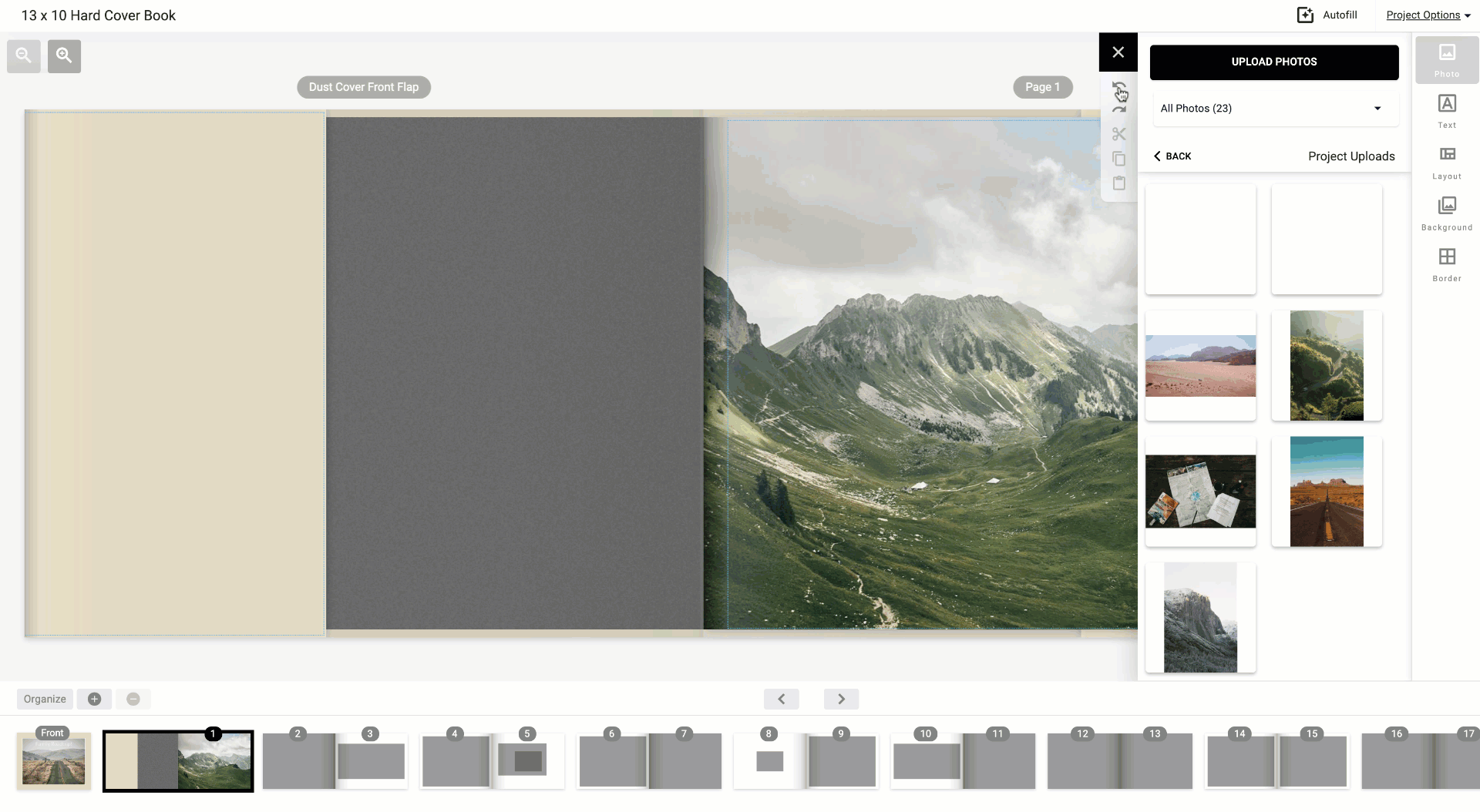 Get creative by layering your photos or using the background picture as a border.
Did this answer your question?