How to Get Started: Wall Decor (Web Version) Follow these steps to start creating wall decor in multiple sizes and finishes online.
To create Canvas, Metal, or Acrylic Wall decor:

1. Click Create Project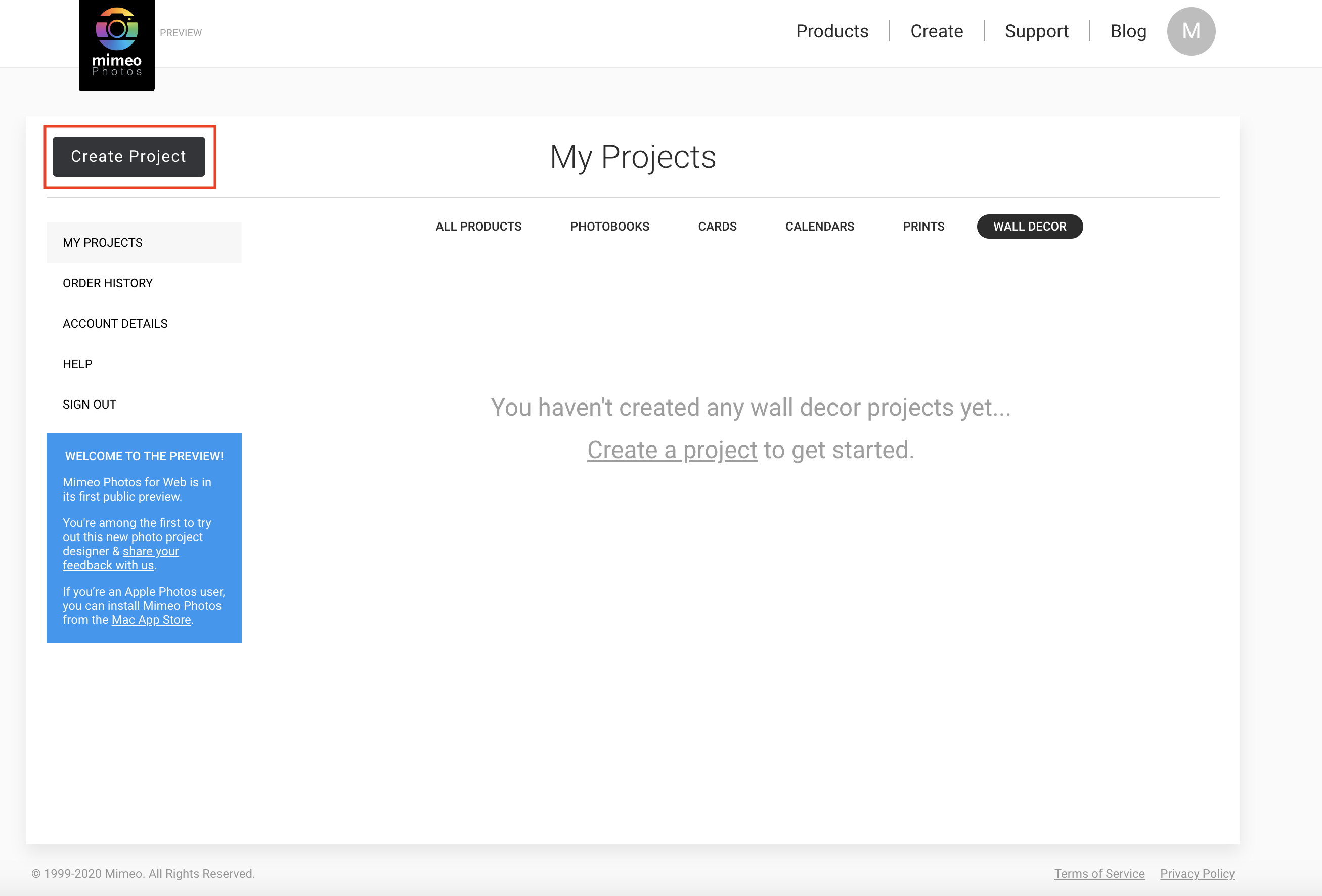 2. Choose from Acrylic, Metal or Canvas and Select A Size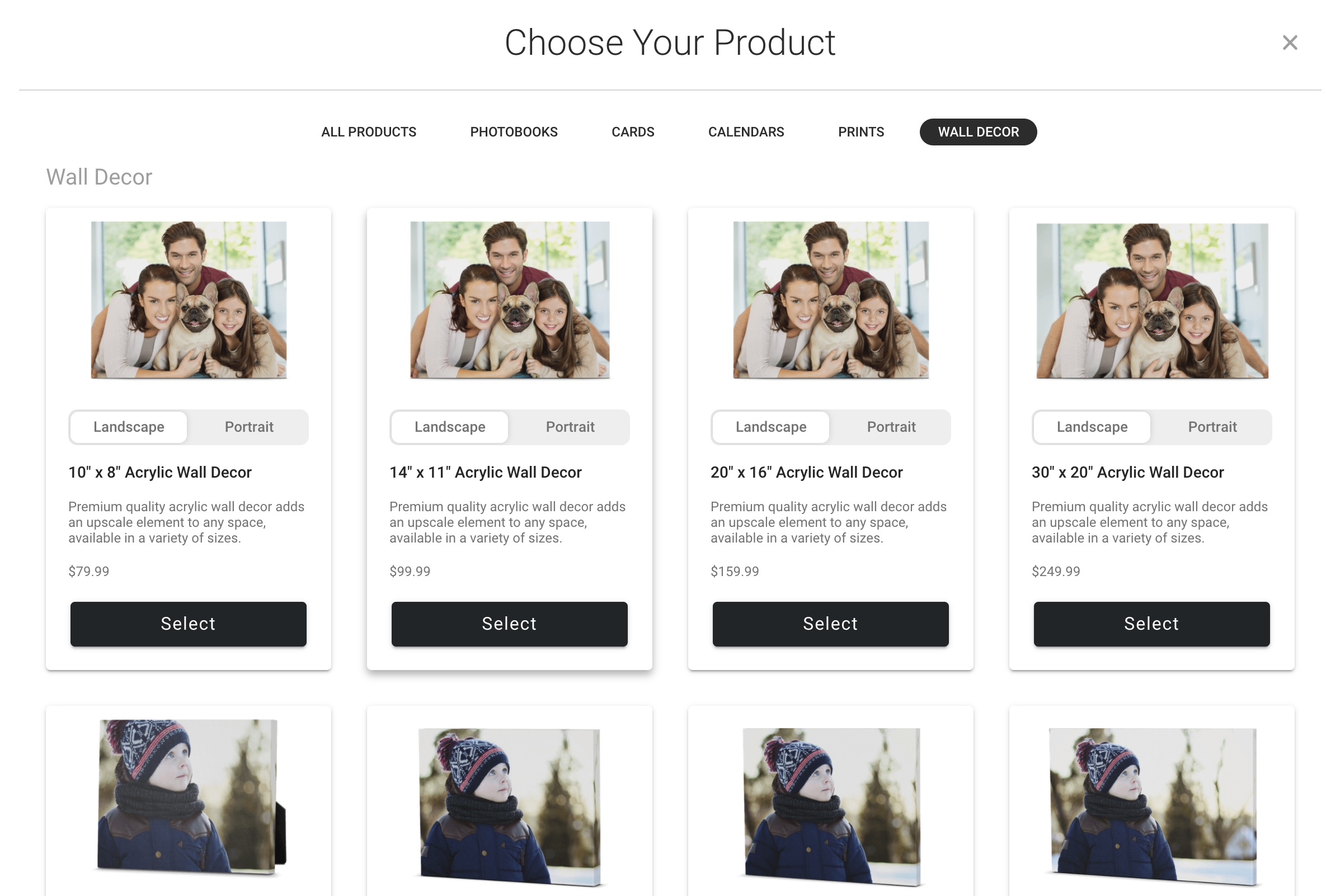 Click Wall Decor under Choose Your Product
3. Select Your Theme

4. Name Your Project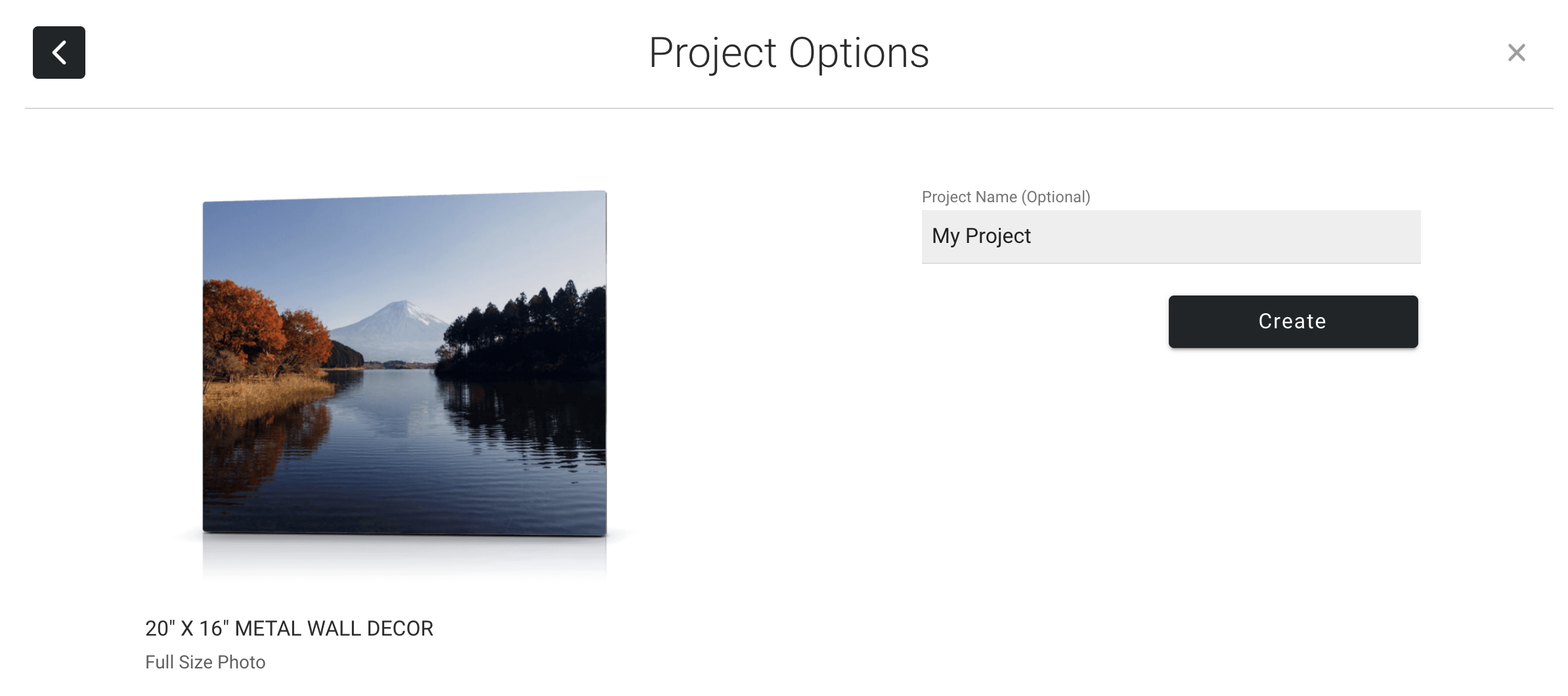 5. Upload Your Photo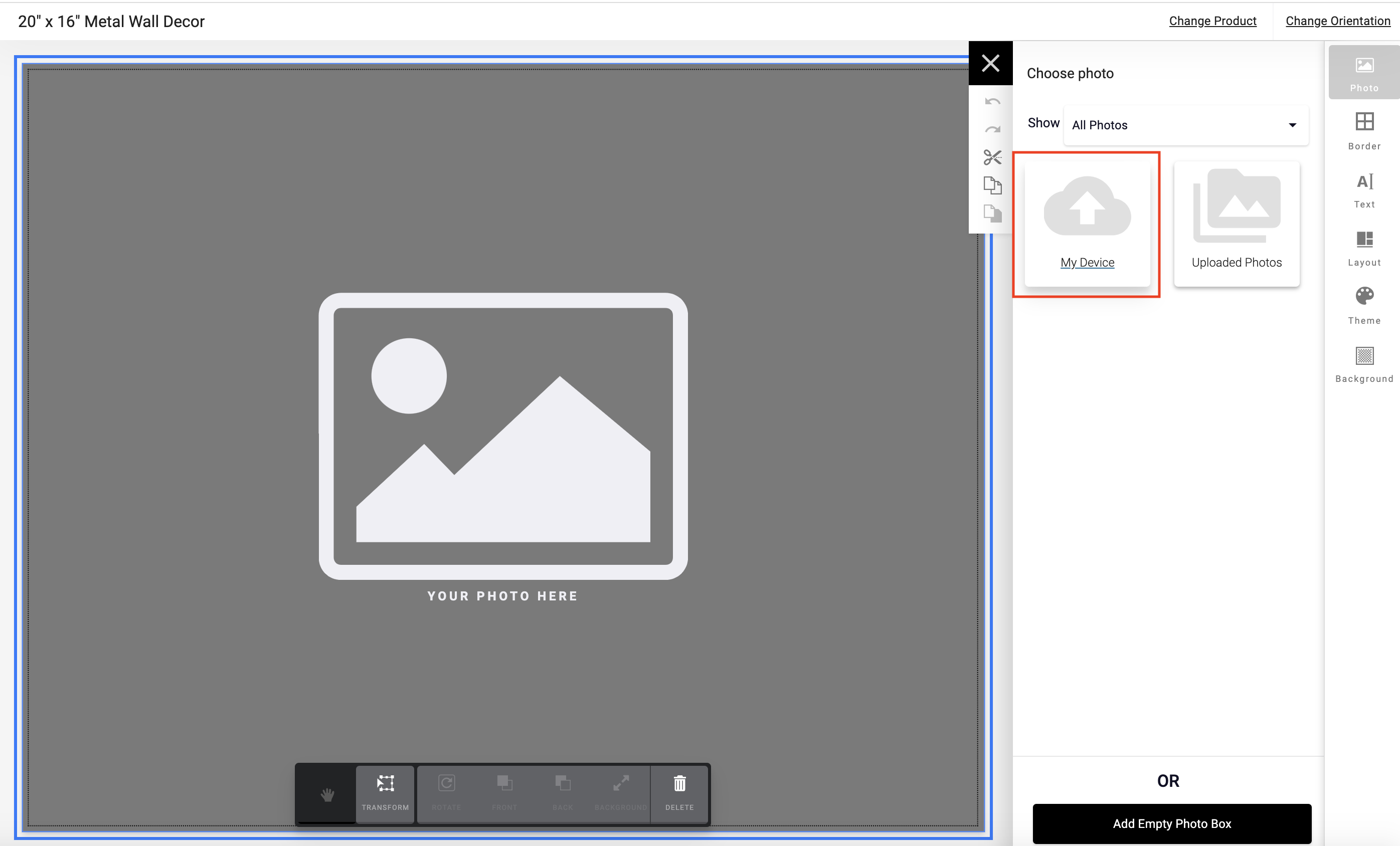 6. Adjust Your Picture
Use the Toggle by clicking and dragging your photo within the frame
Once you have carefully crafted your project, purchase your wall decor by clicking the Buy button in the top right corner. Your project will then be uploaded and a confirmation email will be sent.

Did this answer your question?