How to Get Started: Wall Decor. Follow these steps to start creating Wall Decor in multiple sizes and finishes.
After downloading the free Mimeo Photos app in the Mac App Store, follow these steps to start creating your custom wall decor!
To create Canvas, Metal, Acrylic Wall Decor and Mounted or Wood Prints:
1. Select Your Photos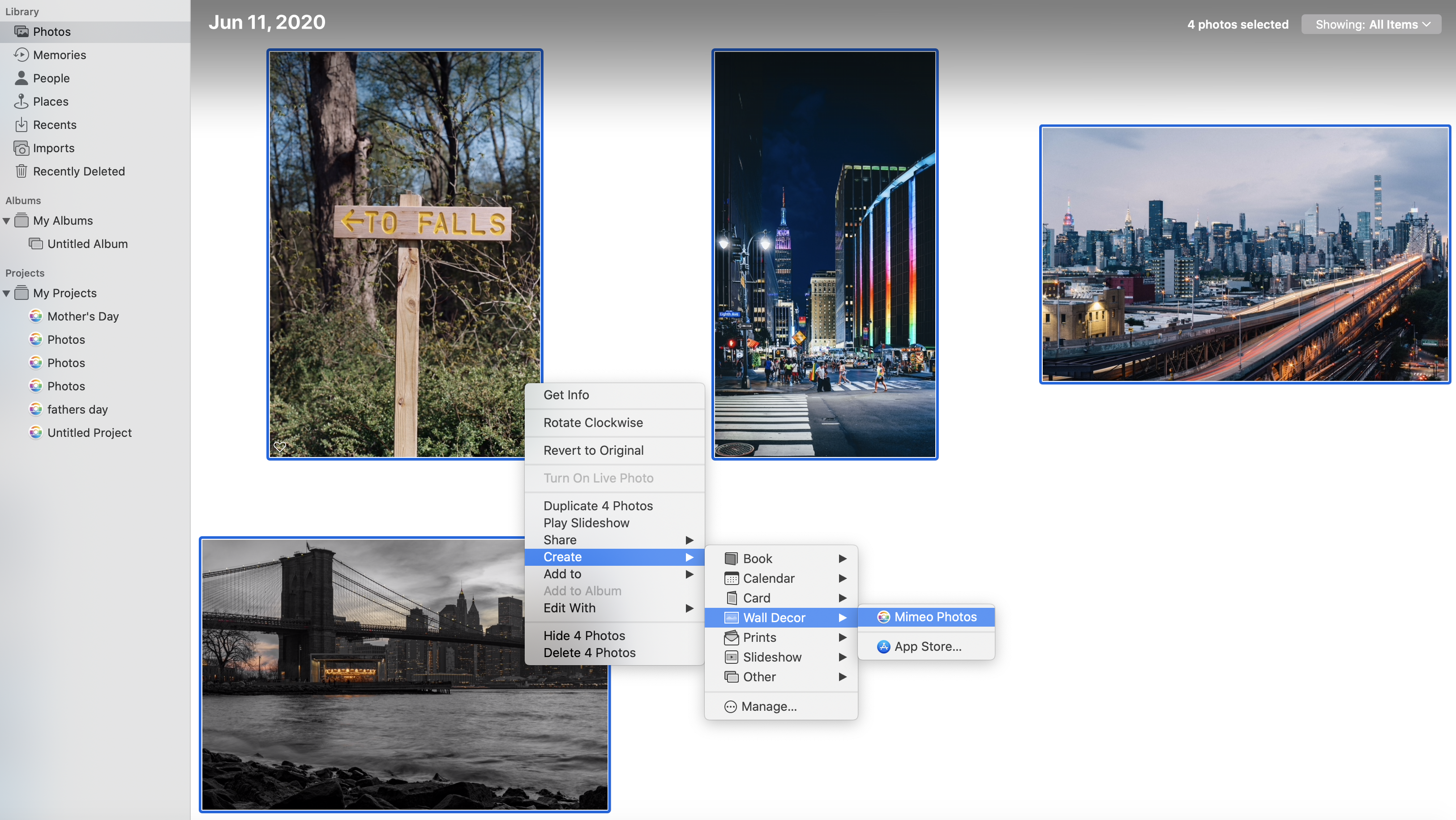 Ctrl-Click or hit the (+) next to My Projects

Select Wall Decor > Mimeo Photos
2. Choose from Acrylic, Metal, Canvas, Mounted, Wood, and Framed, then Select A Size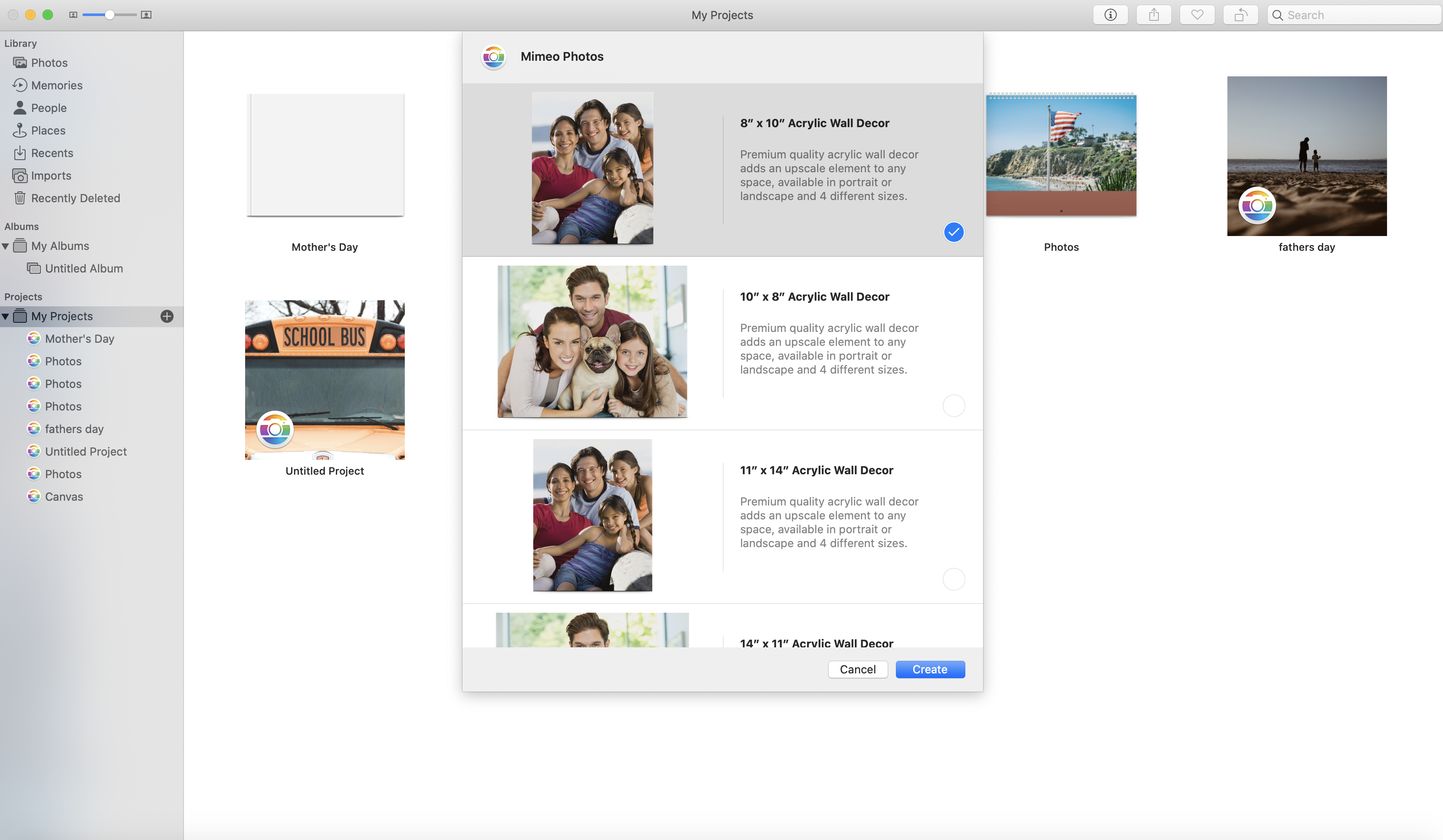 3. Select A Theme

4. Choose A Photo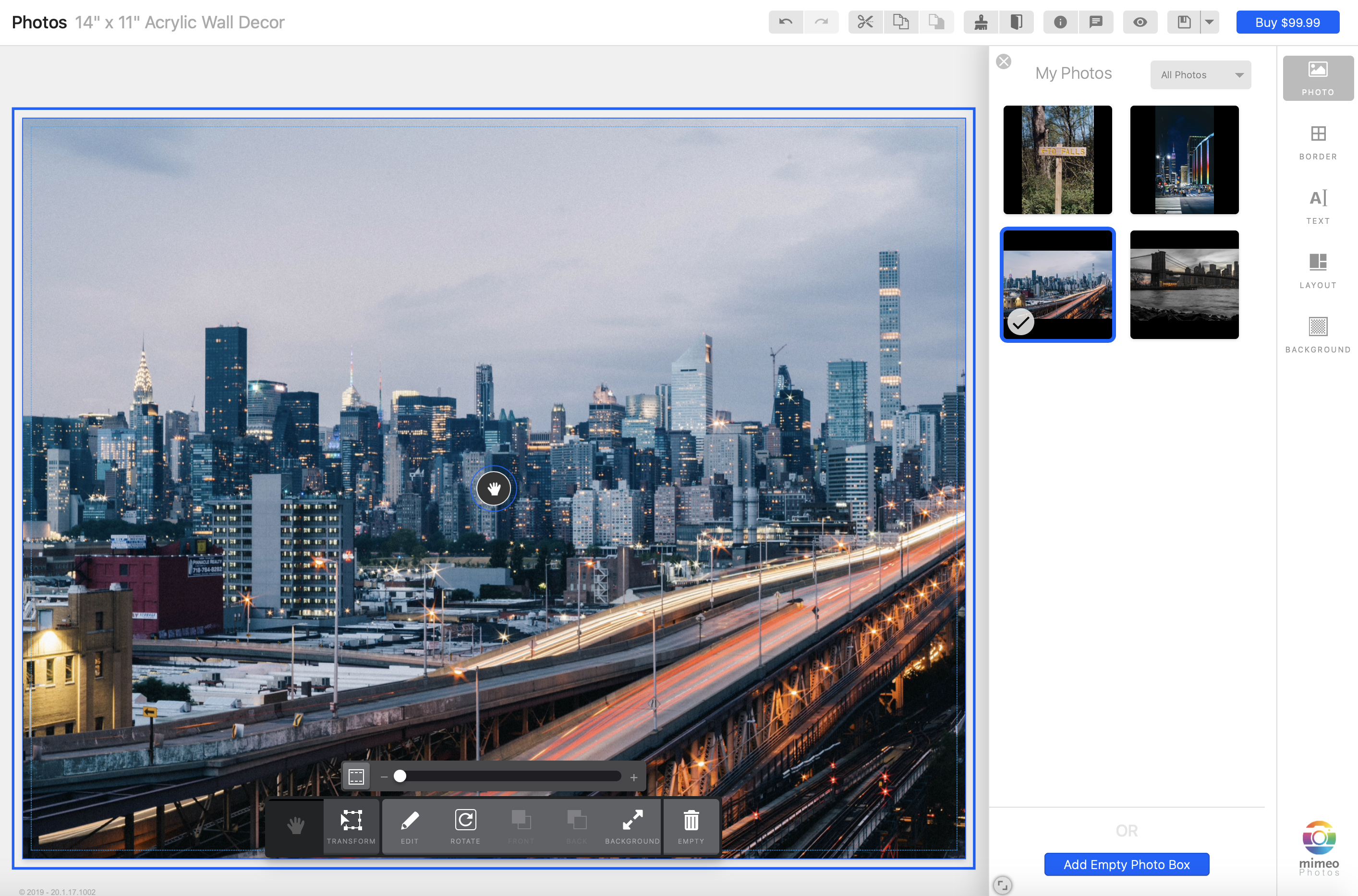 5. Adjust Your Picture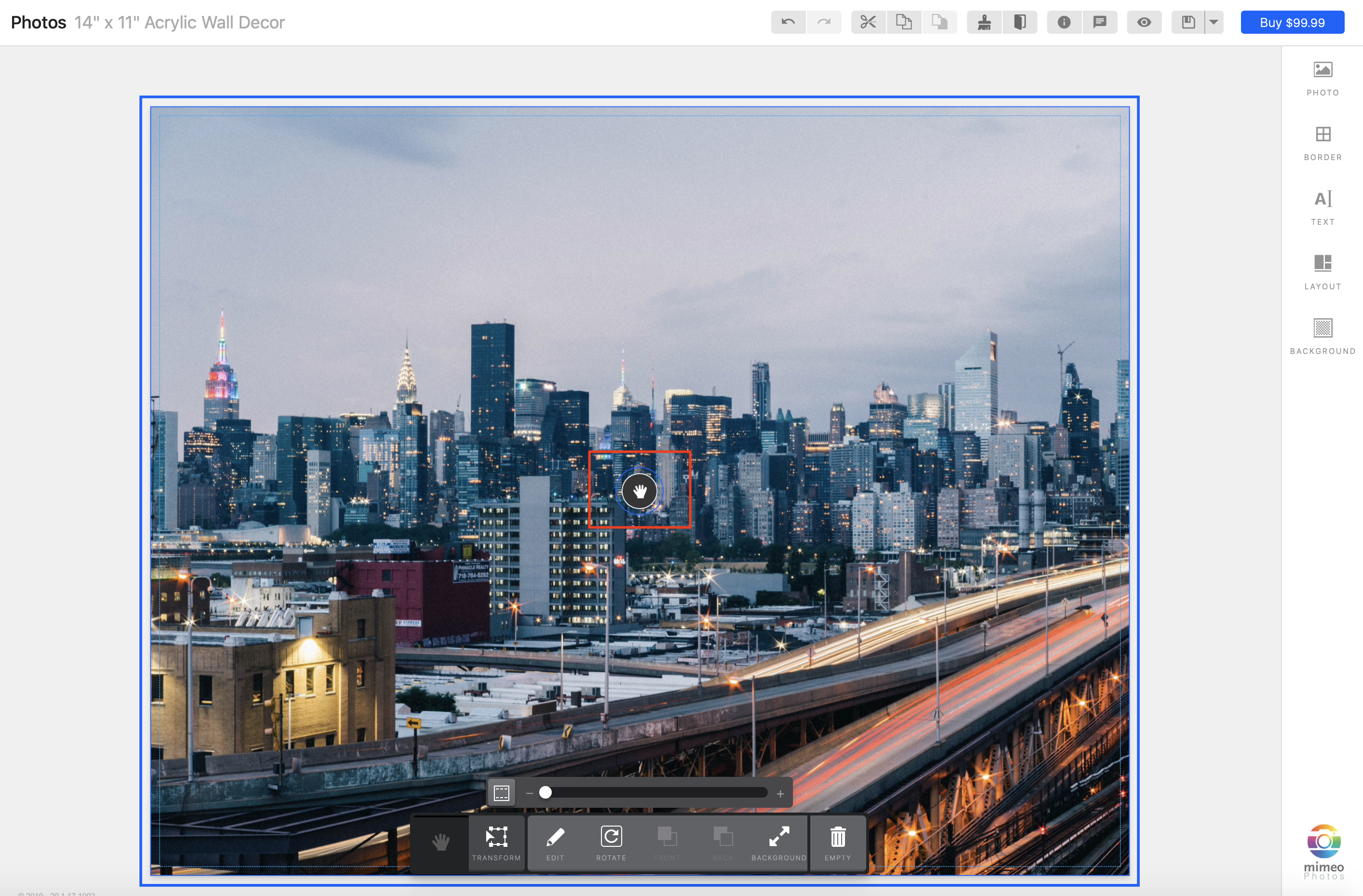 Use the Toggle by clicking and dragging your photo within the frame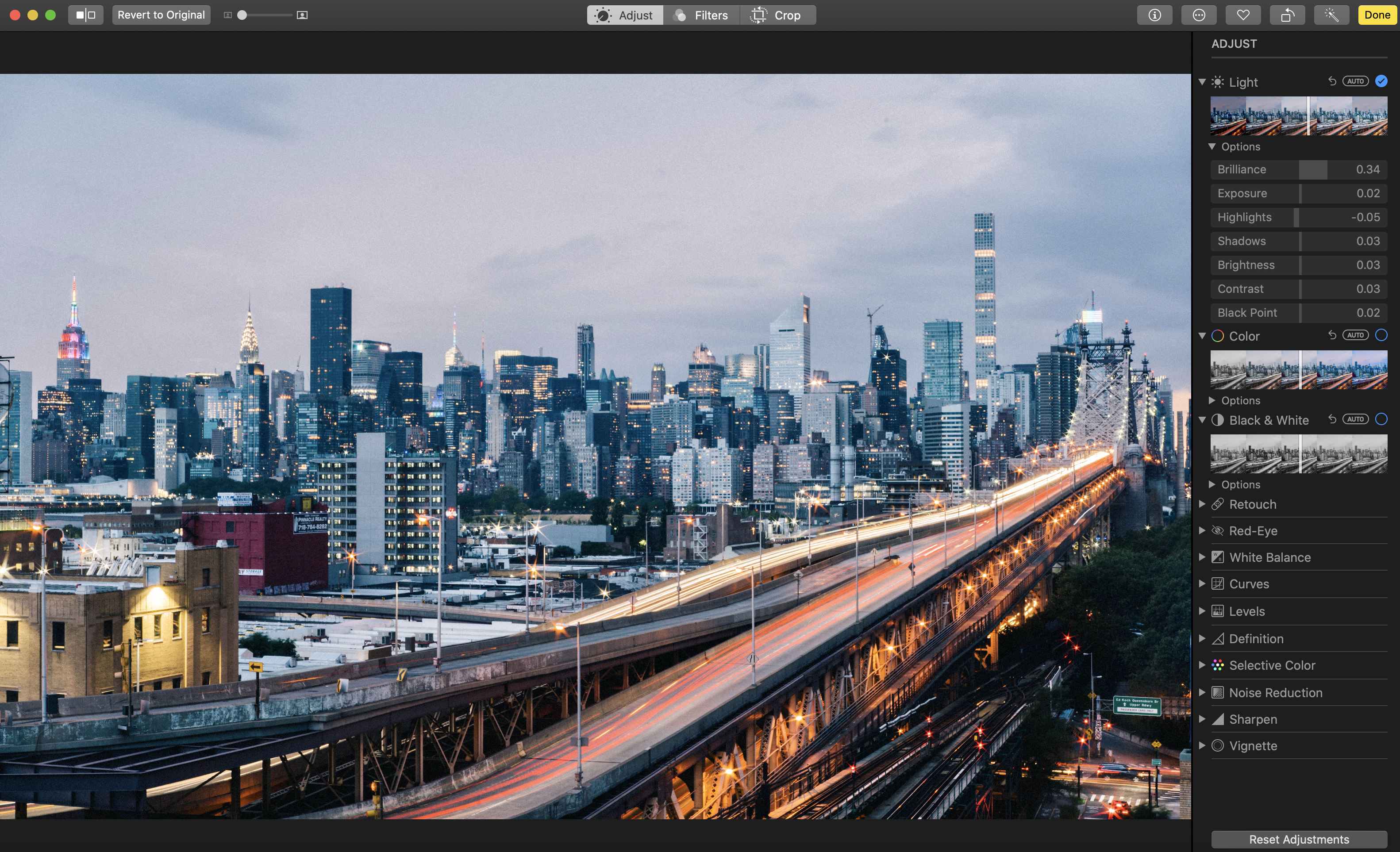 Need to enhance your picture?
To further edit an image, double-click the photo while still in the Edit Photo window. Here, you can fine-tune your picture by manipulating the look and feel of your image. Use the round trip editing tool to:
Adjust the light, color, and sharpness

Apply filters

Crop, straighten or flip your photos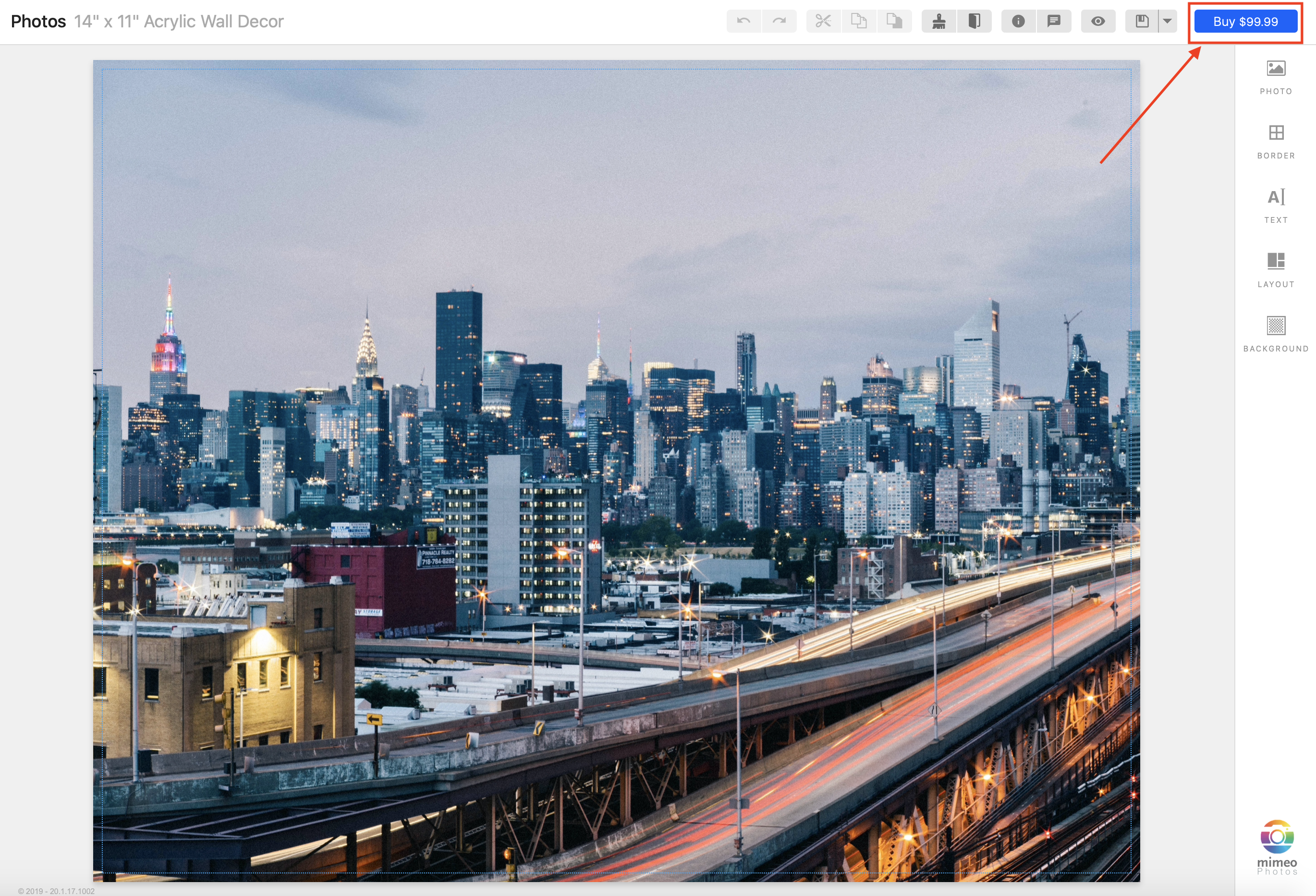 Once you have carefully crafted your project, purchase your wall decor by clicking the Buy button in the top right corner of the designer. Your project will then be uploaded and a confirmation email will be sent.

Looking for more information about creating Wall Decor?