How to Get Started: Prints (Web Version)
Follow these steps to start creating perfect prints in multiple sizes and finishes on the Mimeo Photos Web Version.
After navigating to the Mimeo Photos web app, follow these steps to start creating your prints!
To create a print, click the Create Project button. Then select the photos or the entire album that you would like to include in your project.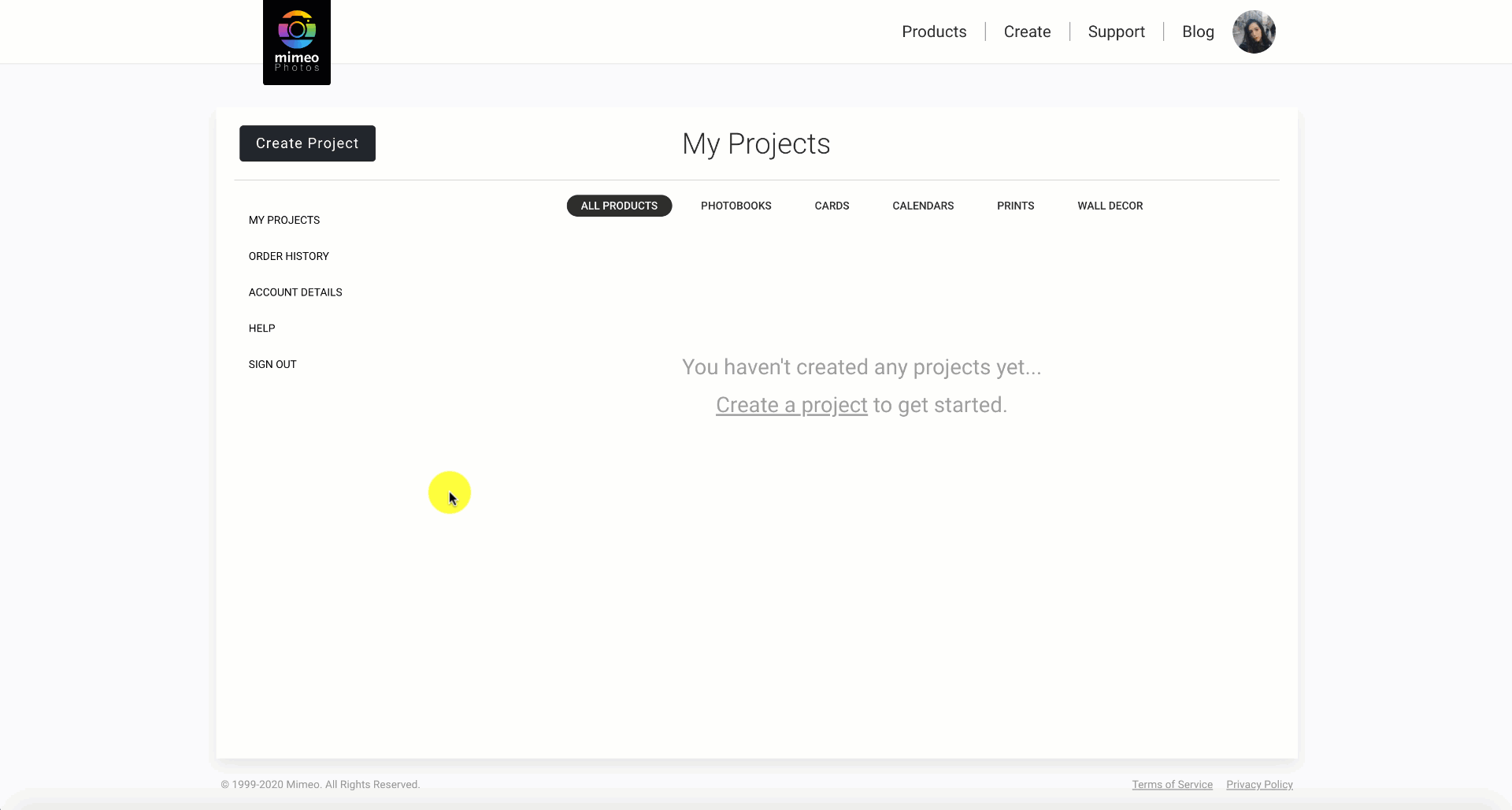 1. Name your project
2. Choose a Size
3. Choose the Material (matte/glossy) and click Create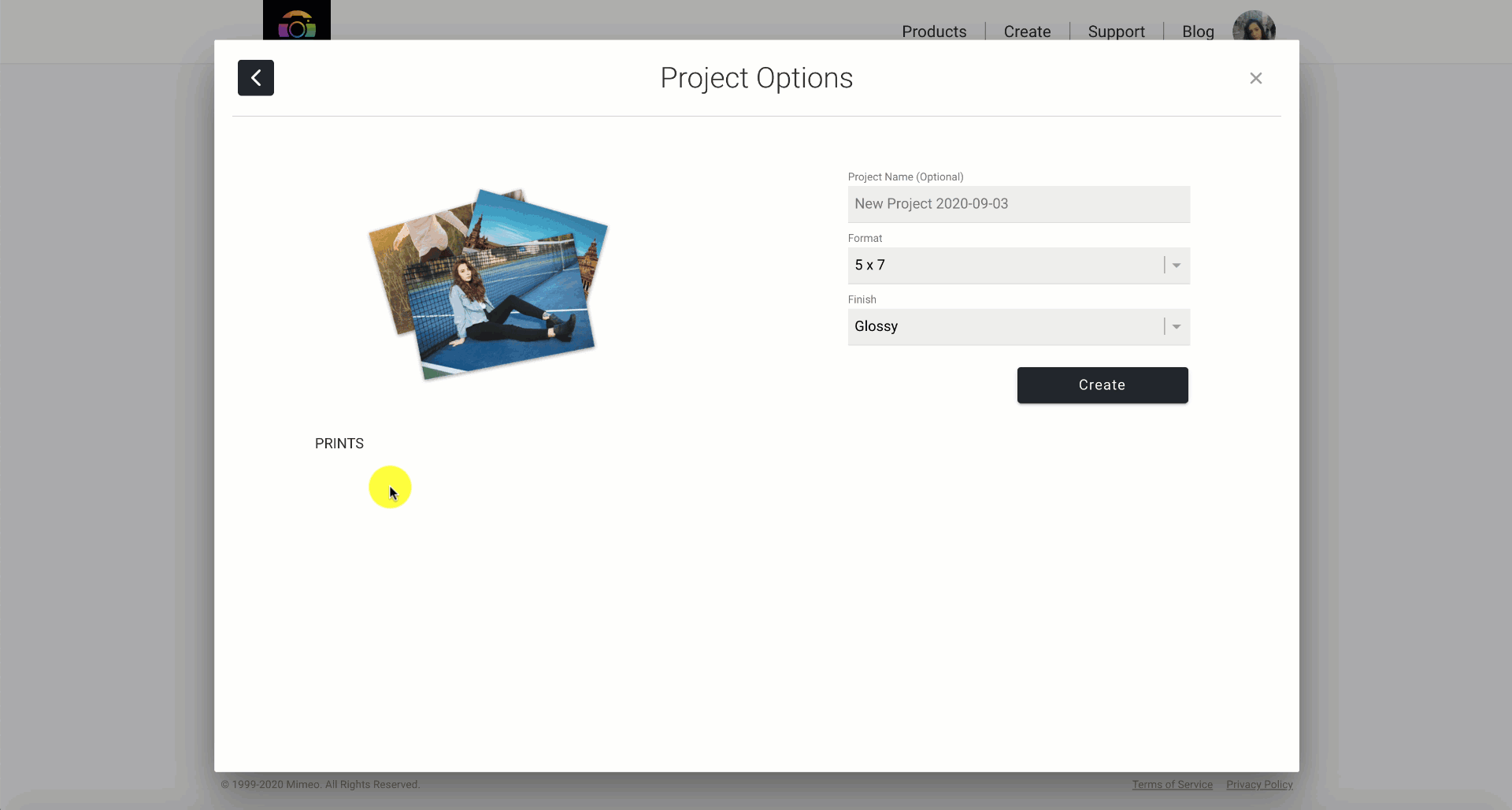 5. Click Add Photos
6. Select the photos you want for that format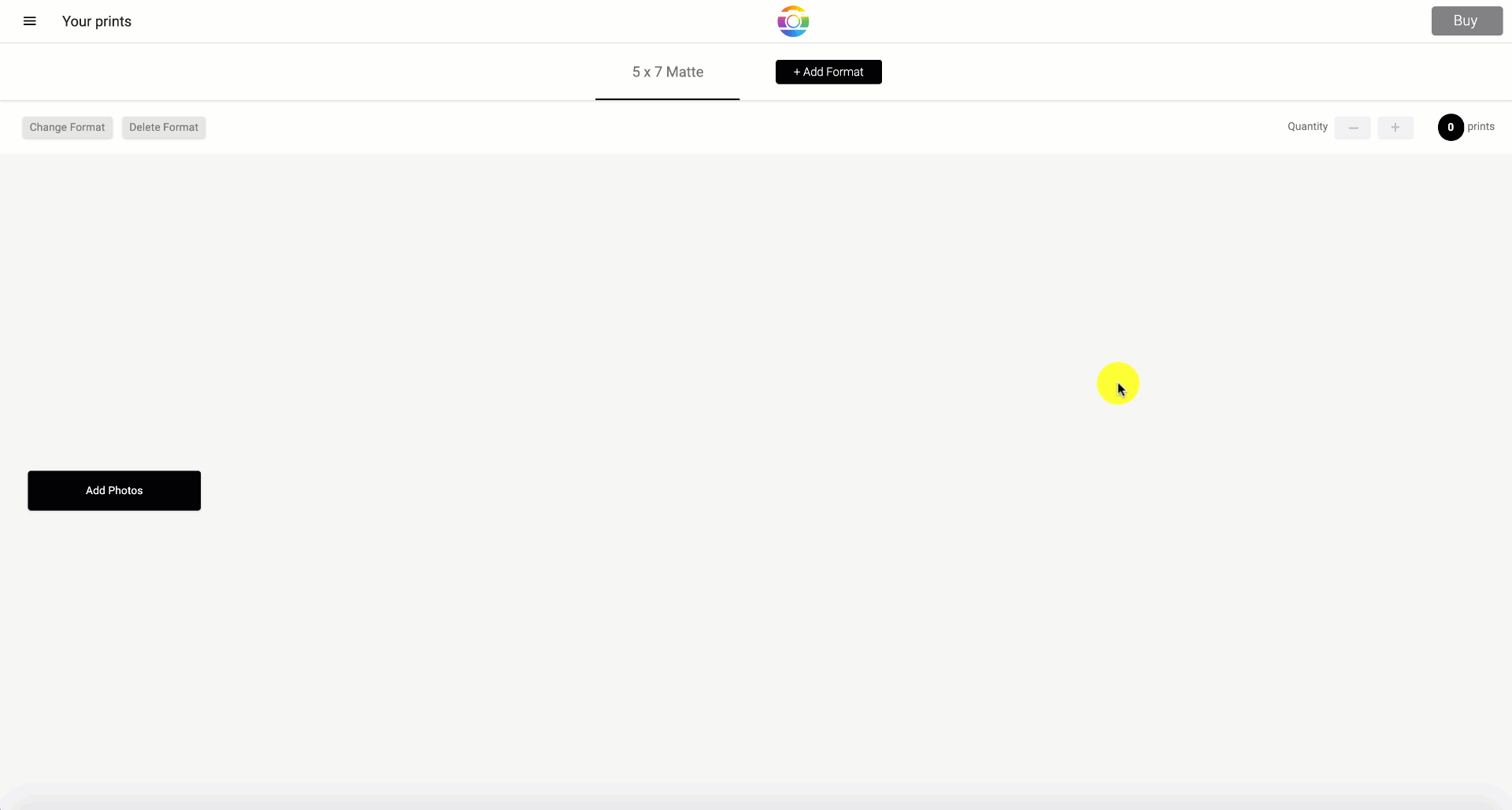 To adjust a print, click the photo and use the hand icon to move the image in the crop box. Flip the orientation of the picture using the button on the bottom right-hand corner.
Adjust the number of prints you want for a singular photo by clicking the (-,+) under the image. Alternatively, update the quantity of all your prints by clicking the (-,+) on the top right.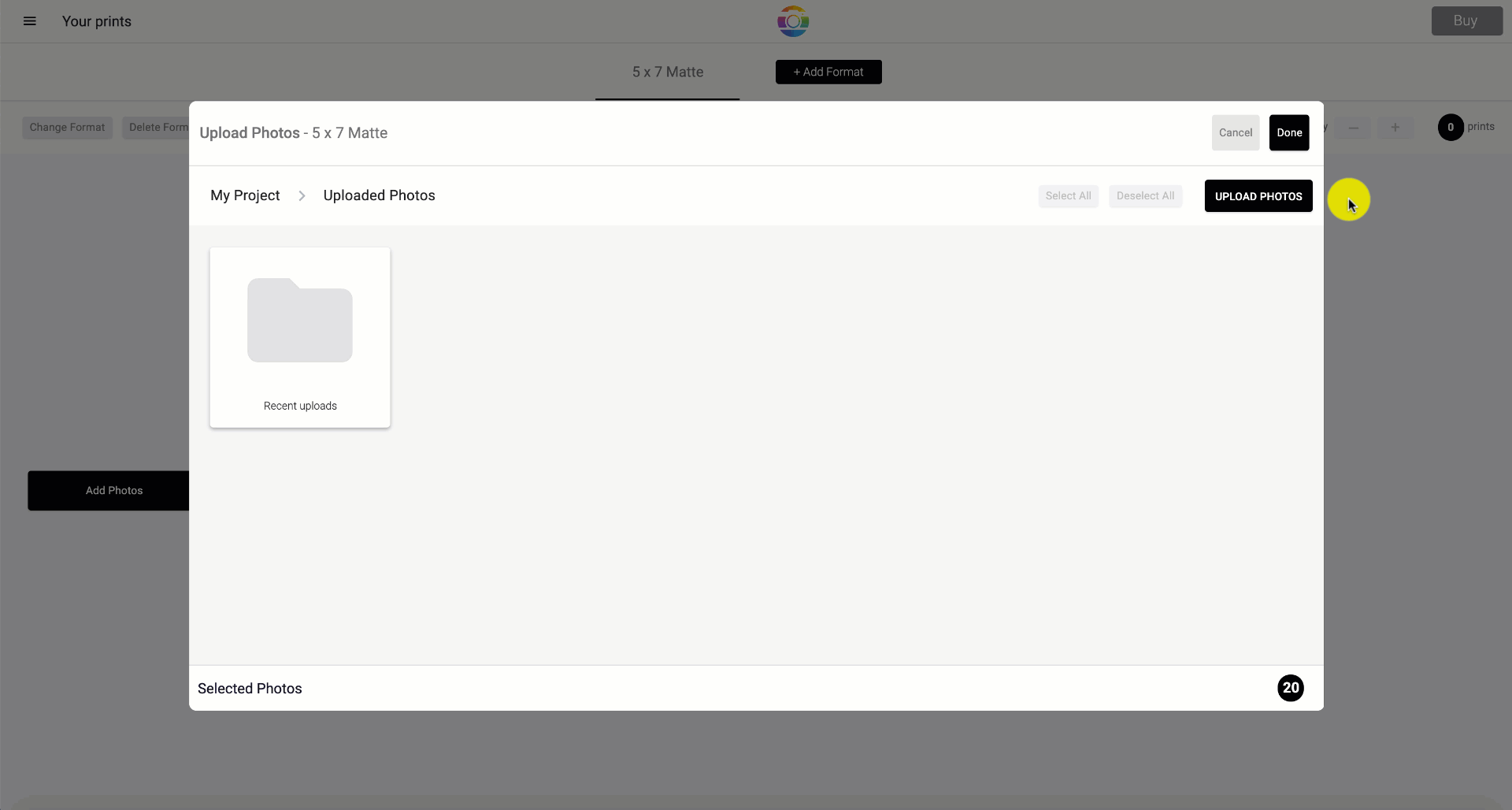 If you want to change the format and finish of your prints:
Select Change Format‍

And choose through a variety of different sizes.
To add other print sizes to your order click Add Format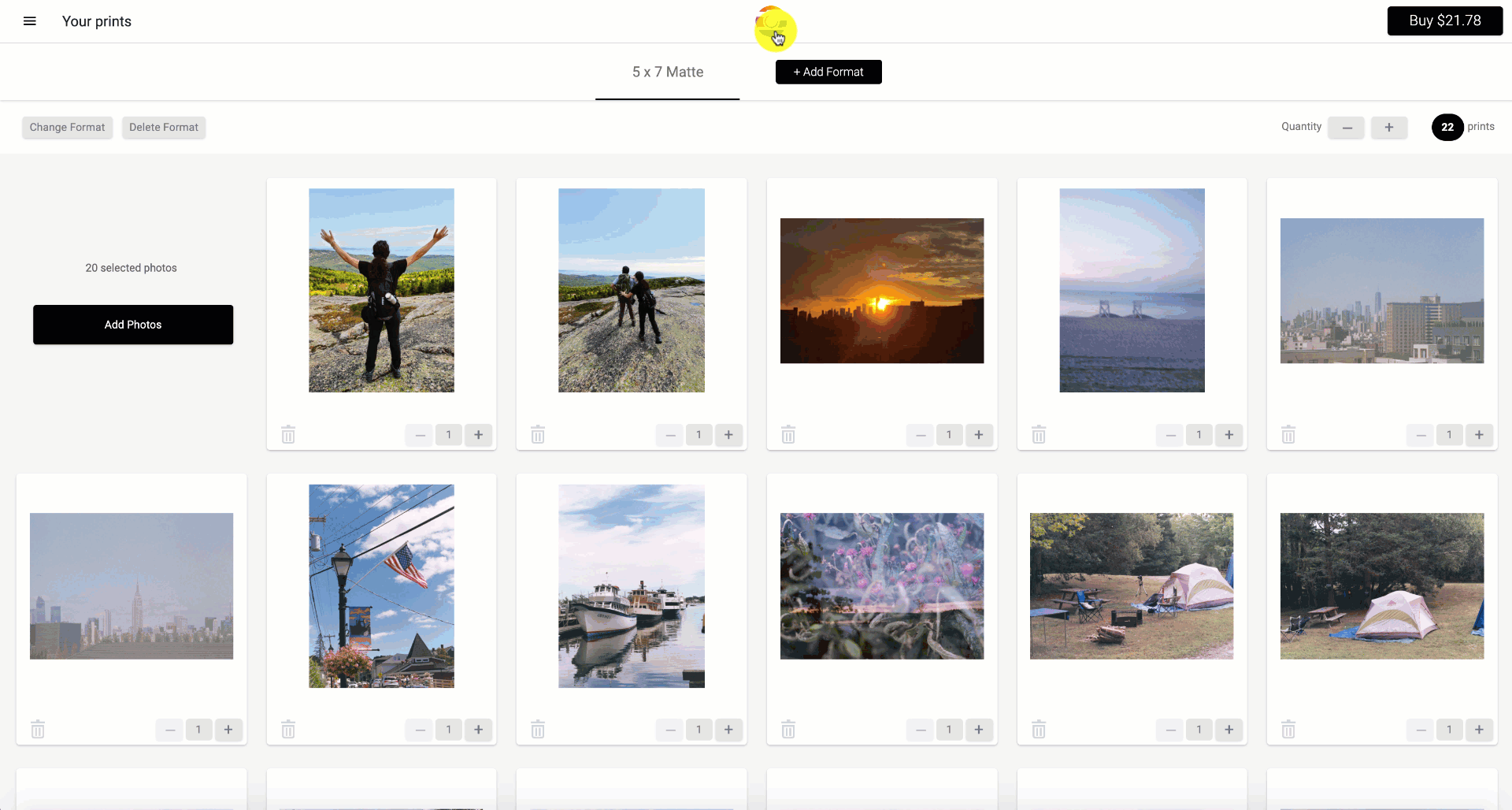 Once you have carefully crafted your photos and completed your project, purchase your prints by clicking the Buy button in the top right corner of the designer. Your prints will then be uploaded and a confirmation email will be sent.
Note: Prints are only available in the United States, Canada, Australia, Europe and New Zealand
Looking for more information about creating Prints?