How to Get Started: Photobooks (Web Version) Follow these steps to start creating your custom photobook online.
After navigating to the Mimeo Photos web app, follow these steps to start creating your photobook!
1. Click Create Project
Select either Layflat, Hardcover or Softcover book and the size dimensions. For more details on the photobook products we offer, check out this article.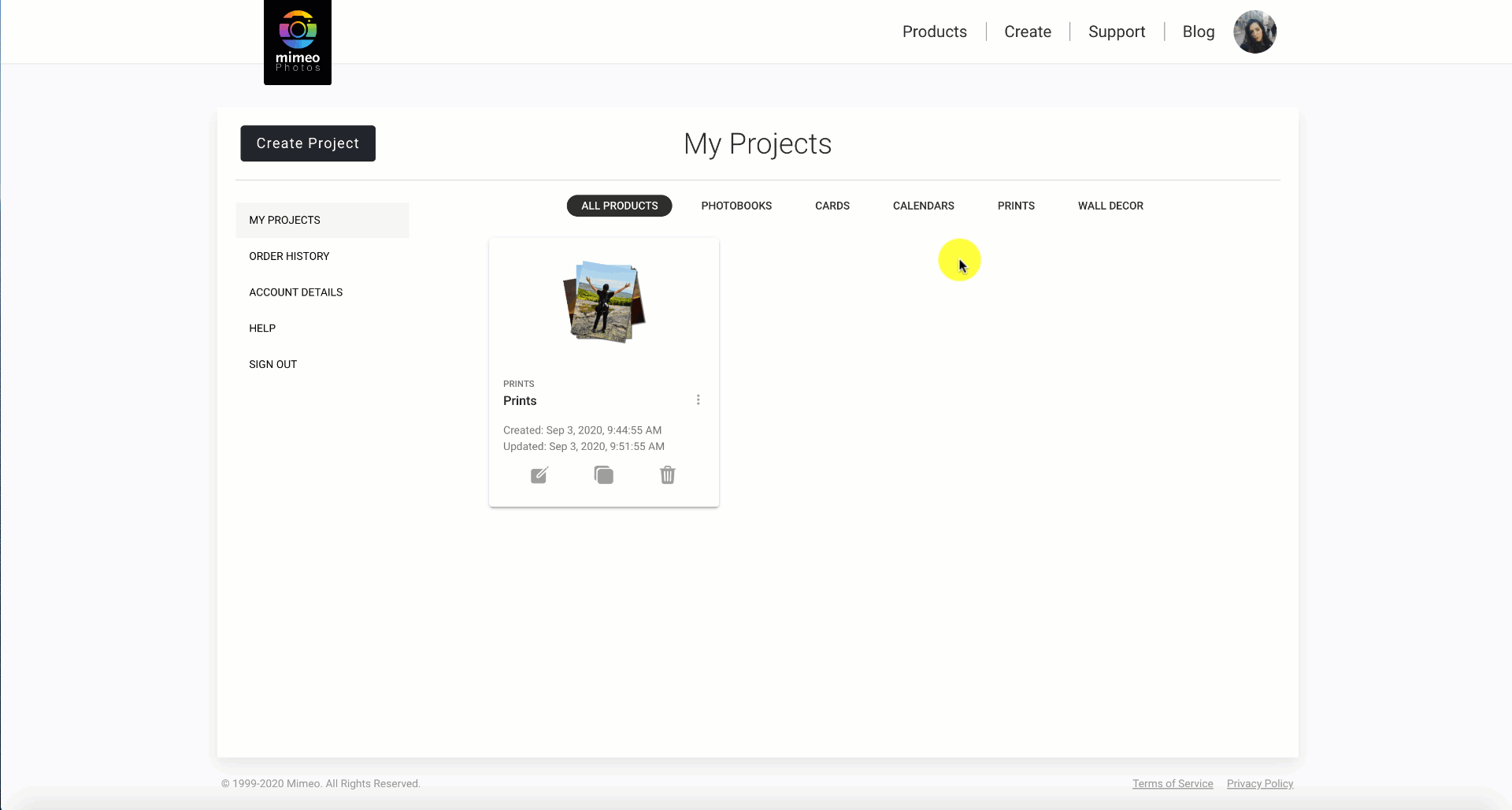 2. Choose a Theme and Enter Your Project Name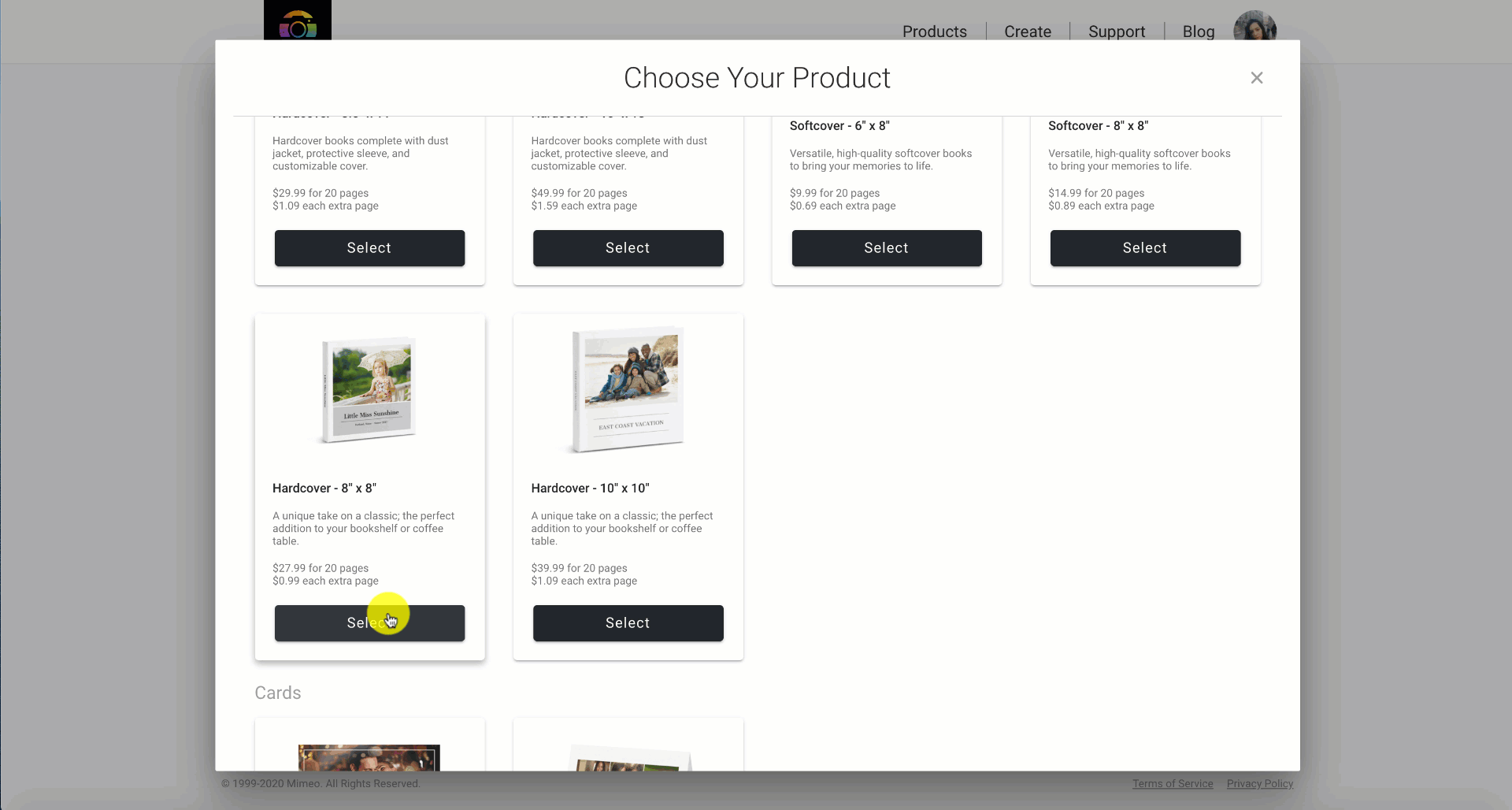 3. Upload Photos to Your Project
Select photos or an entire album that you would like to include in your photobook.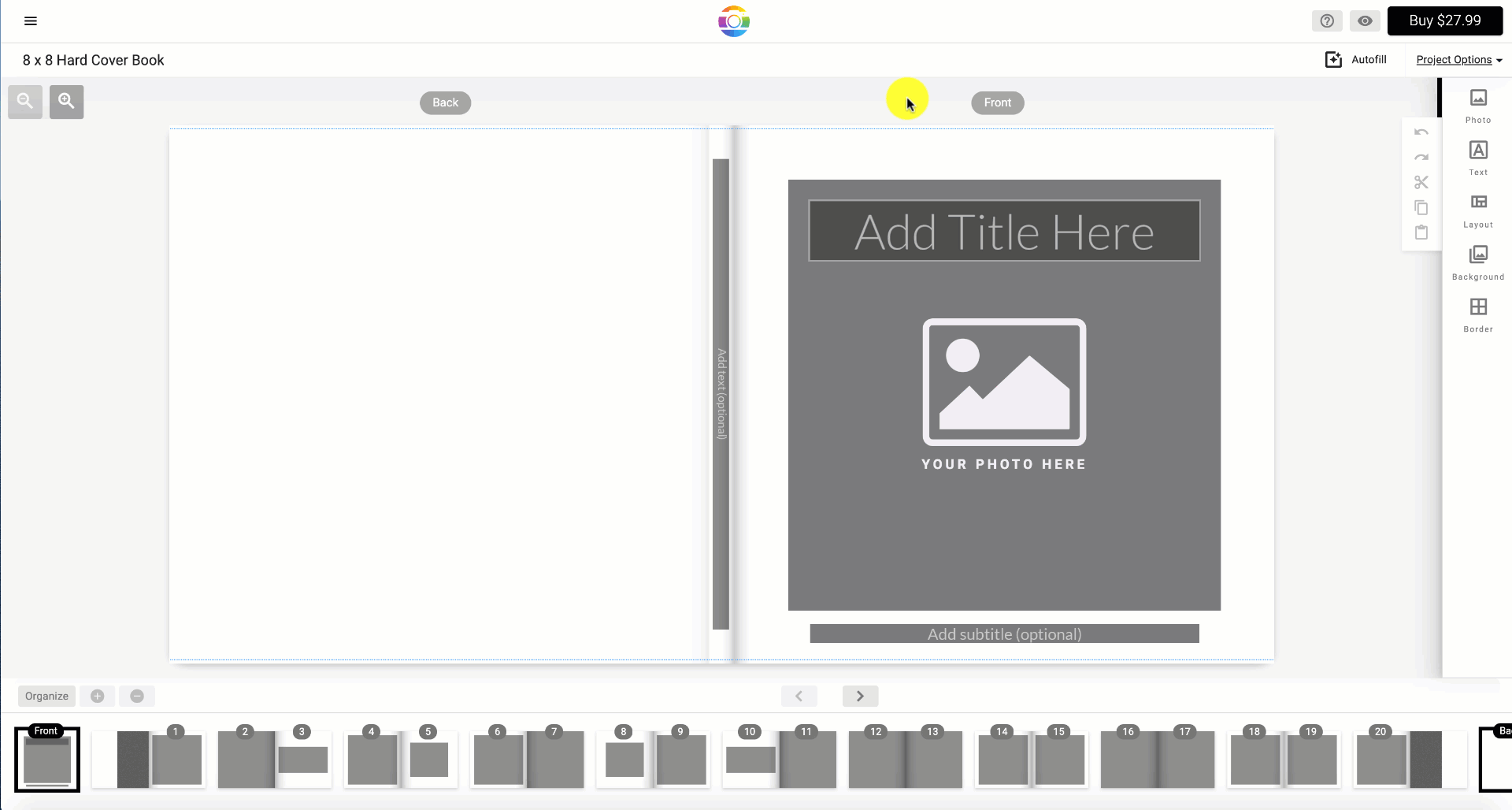 4. Add Photos and Text to the Spine
To add photos, click and drag your picture into the photo box.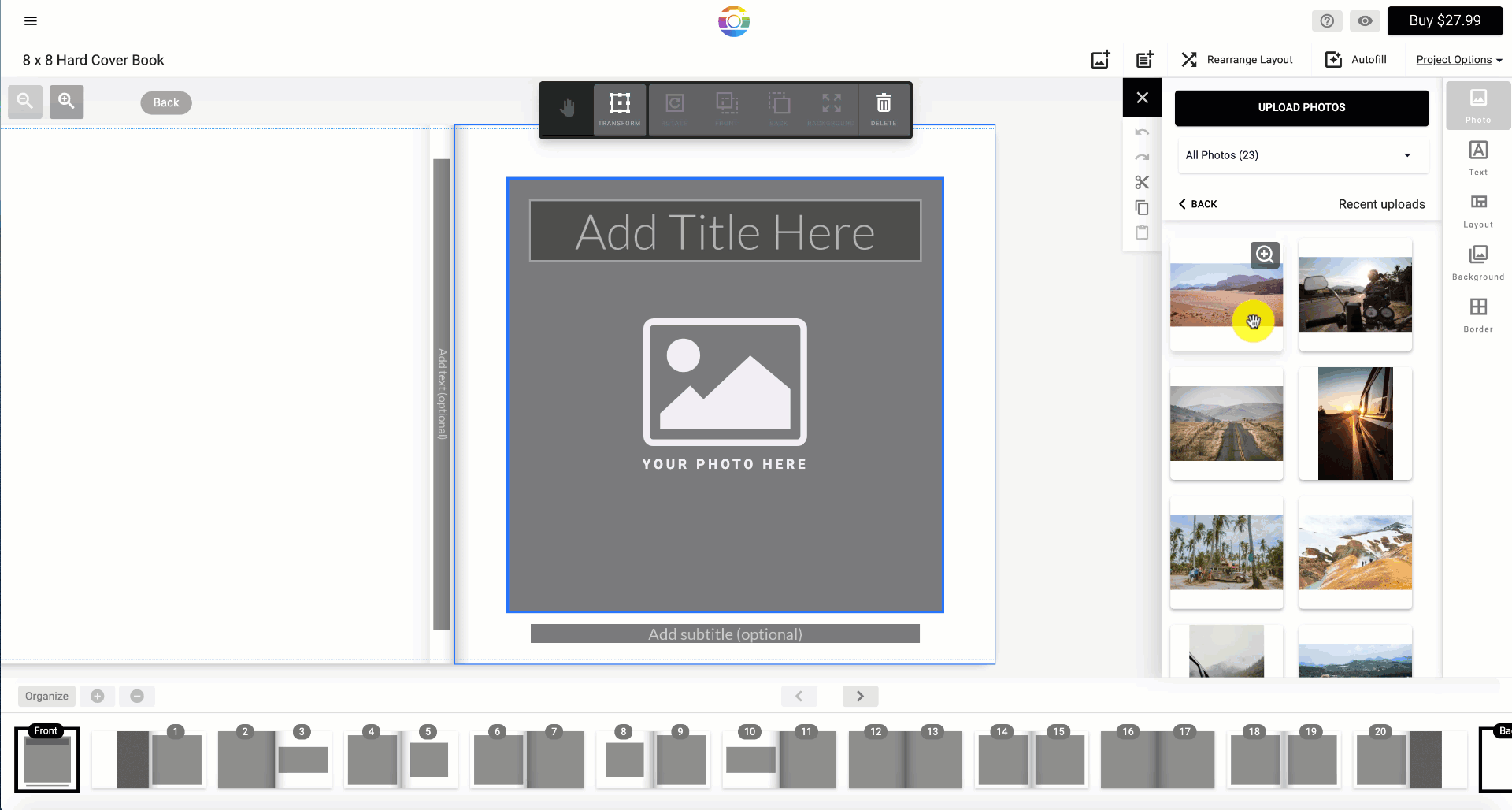 5. Customize Your Photobook with Backgrounds and Borders
Mimeo Photos offers countless layouts, background colors, text options, and more to create a photobook exactly to your imagination.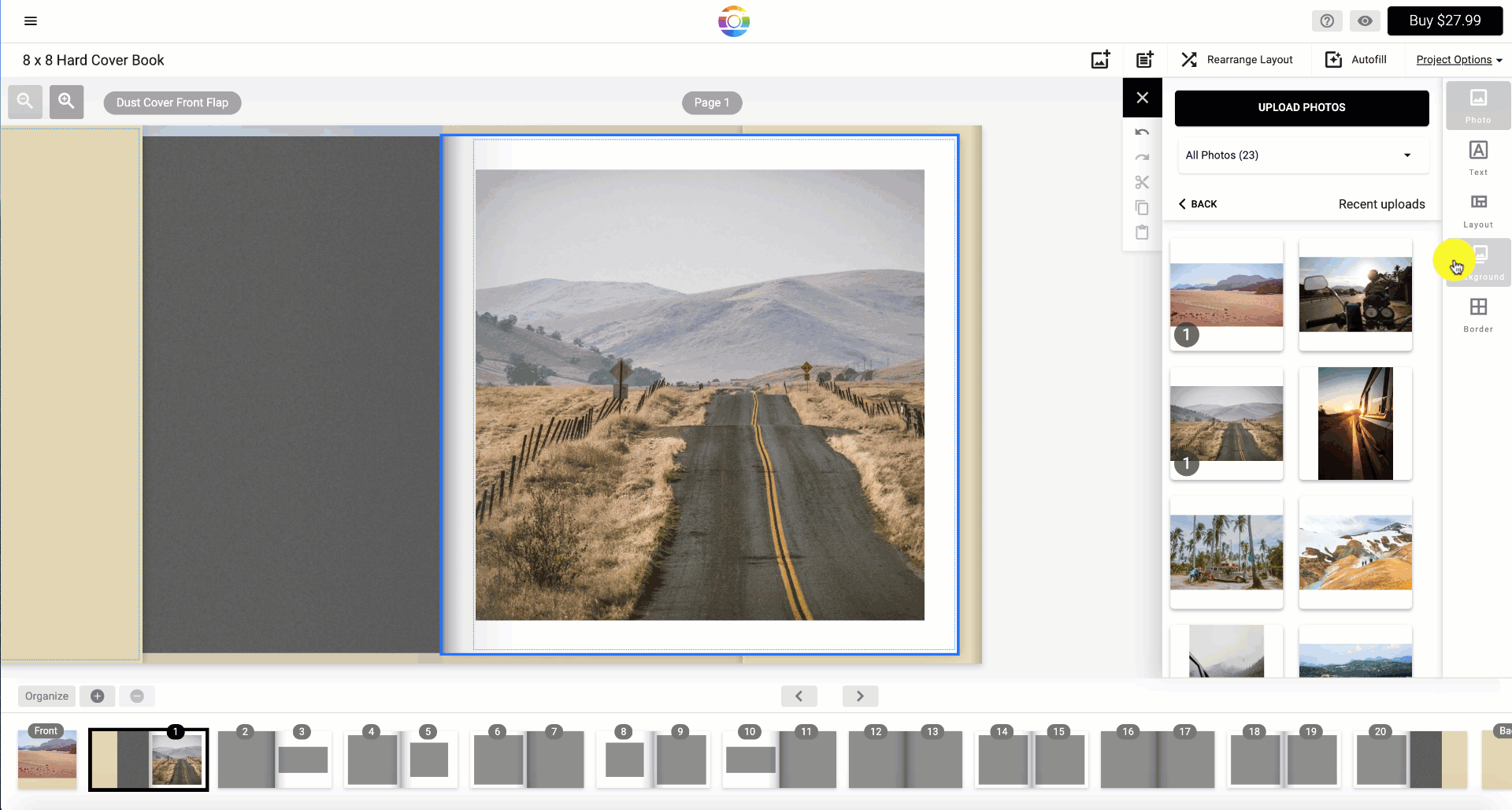 6. Add/Remove and Move Your Photobook Pages Around
Click the "+" plus button to add new pages to your photobook. Click Organize to move around your pages.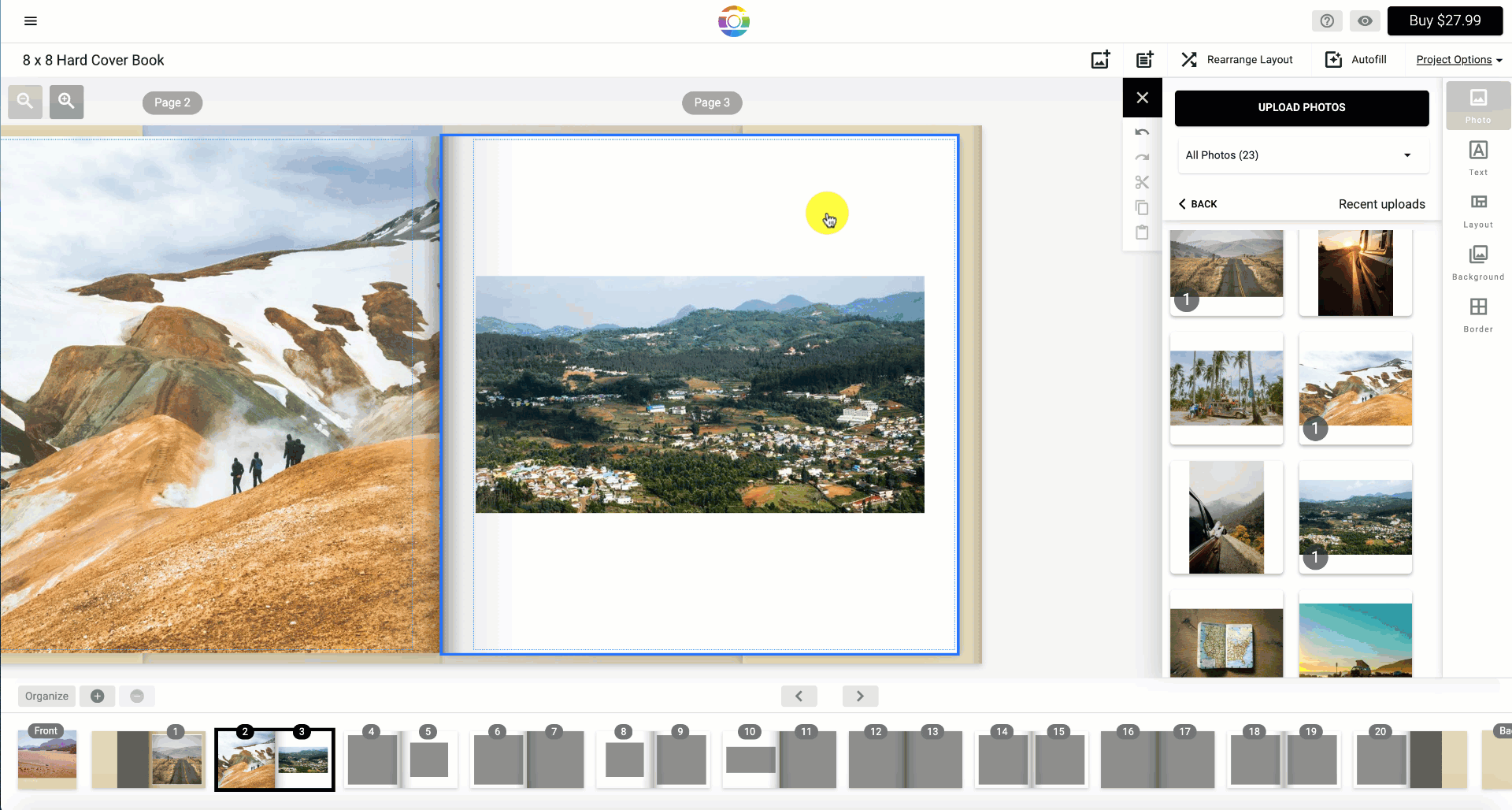 7. Crop and Adjust Your Photos
Use the transform tool which allows you to crop and change the dimensions of a photo or move it around on a page.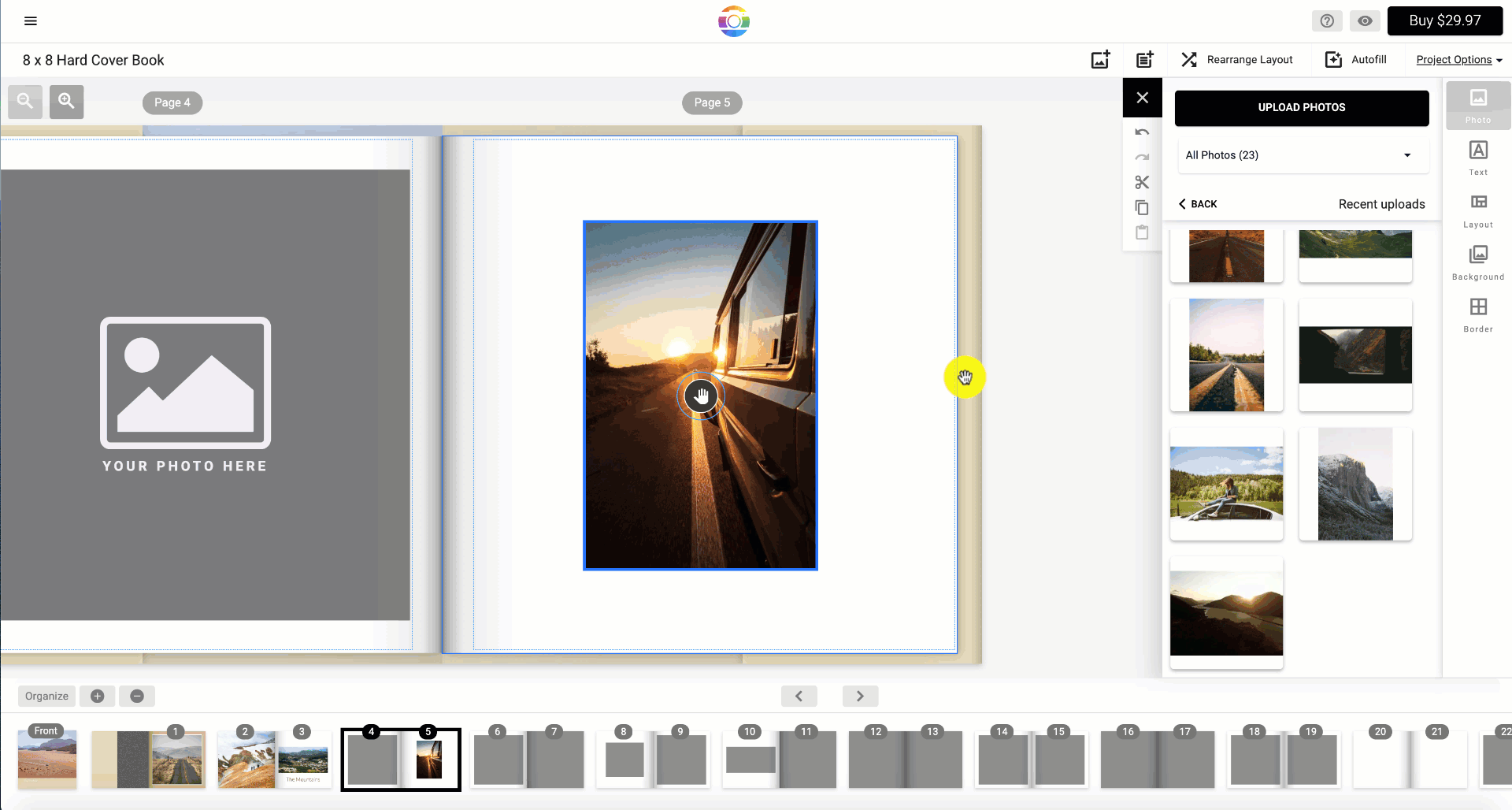 To learn more about Mimeo Photos features, you may find these articles helpful: