How to Get Started: Cards (Web Version) Follow these steps to start creating your custom cards online.
Follow these steps to start creating your own personalized cards!
1. Create A Project
Click Create Project → Cards → Select a format → Choose a theme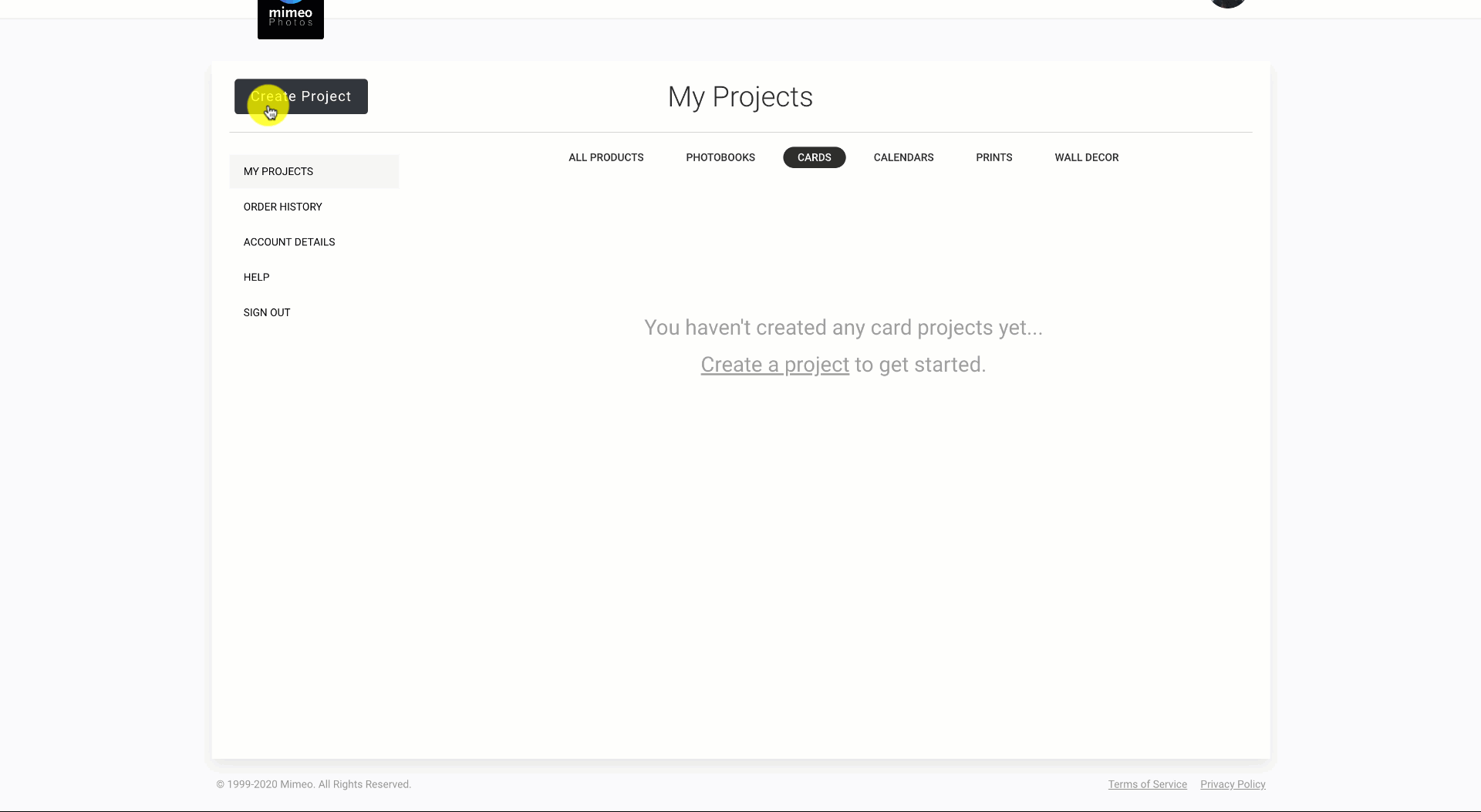 For unlimited creativity, start from scratch with the blank theme.
2. Add Pictures
To add pictures to your card, upload new photos or select a previously made album. Then, click + drag the photo onto your card.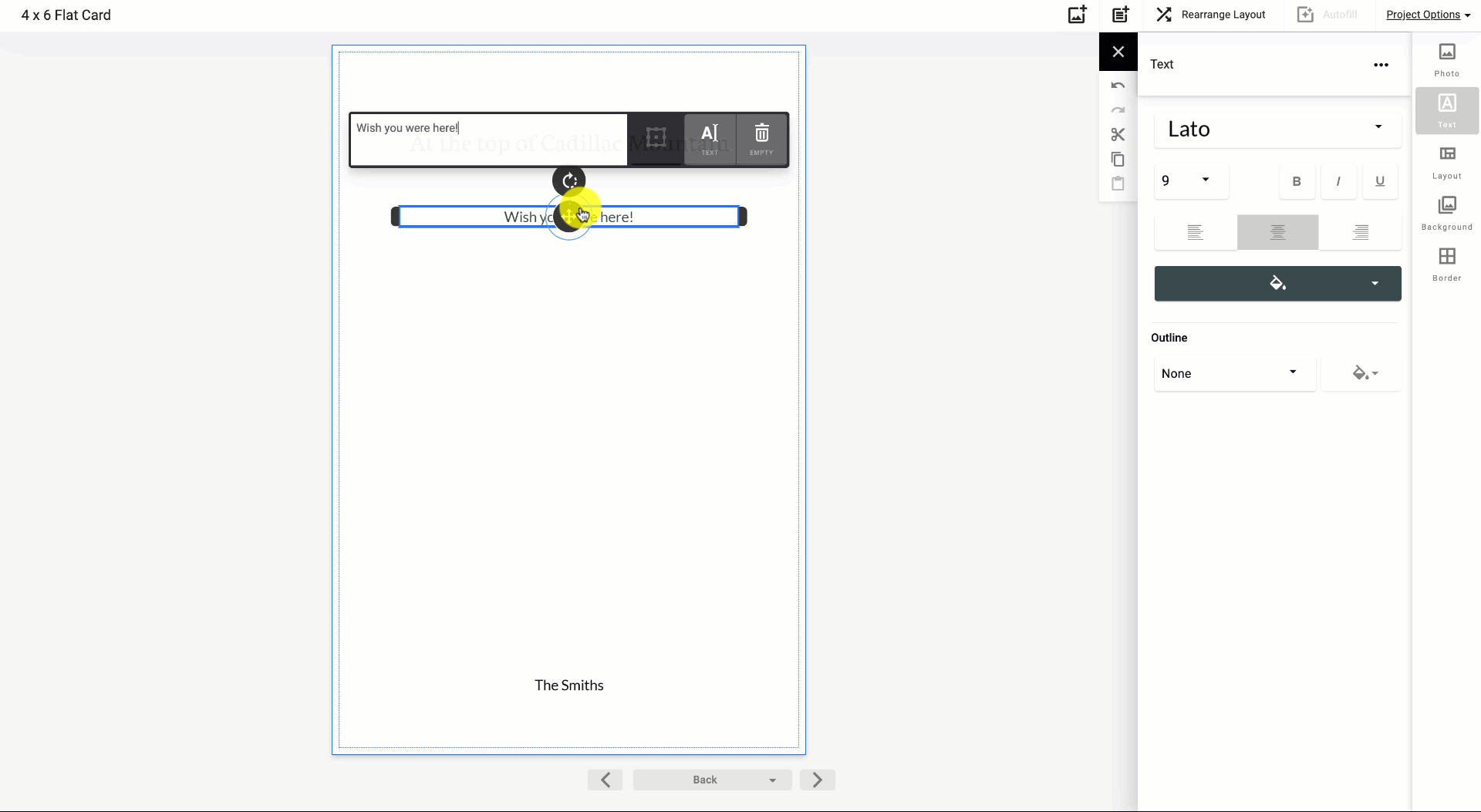 3. Customize Your Card
Customize your card with additional images, adjustments, and designs. Mimeo Photos offers countless layouts, background colors, text options, and more to create a card perfect for any occasion.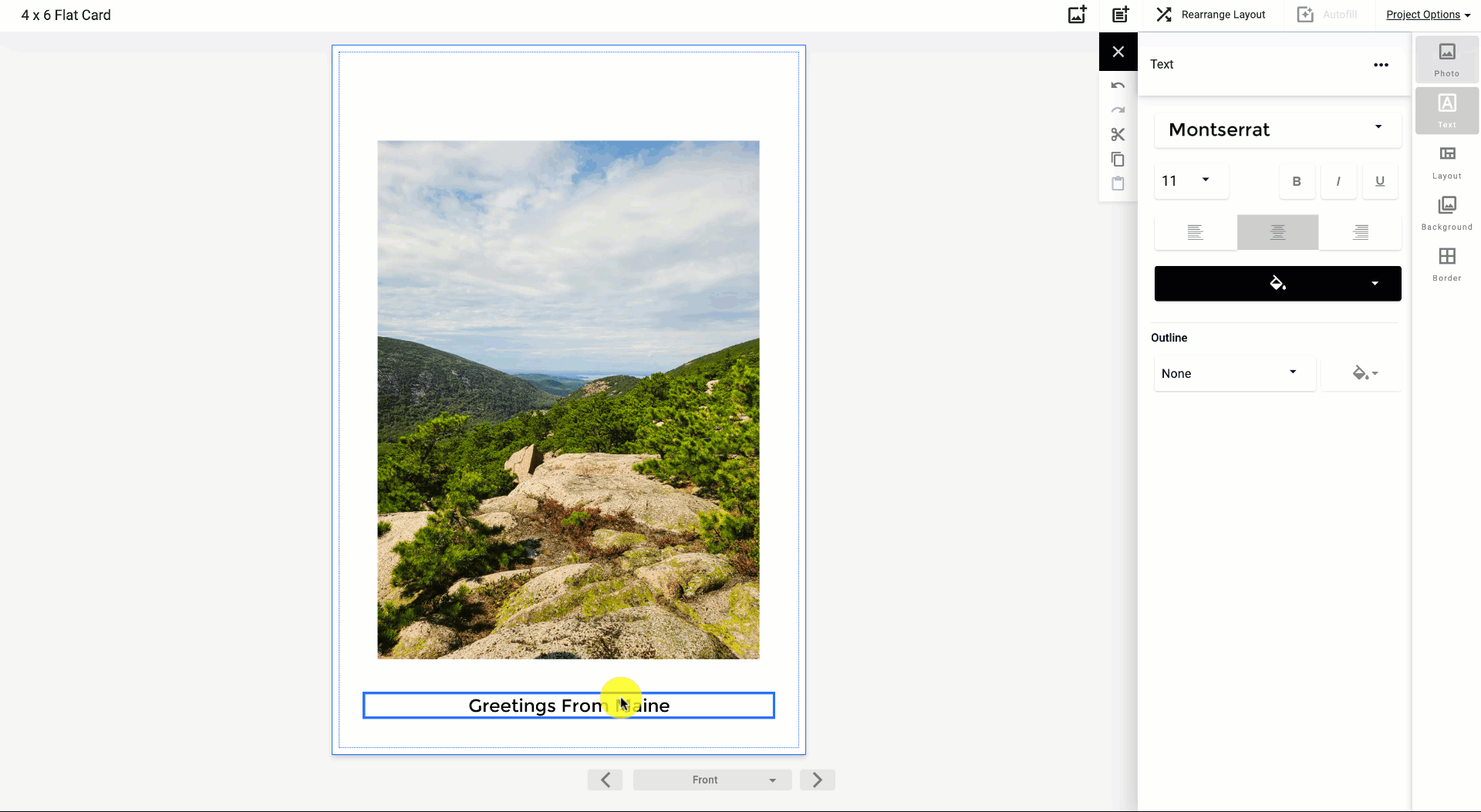 For more creating and editing tips, check out our helpful articles here.
4. Add a Message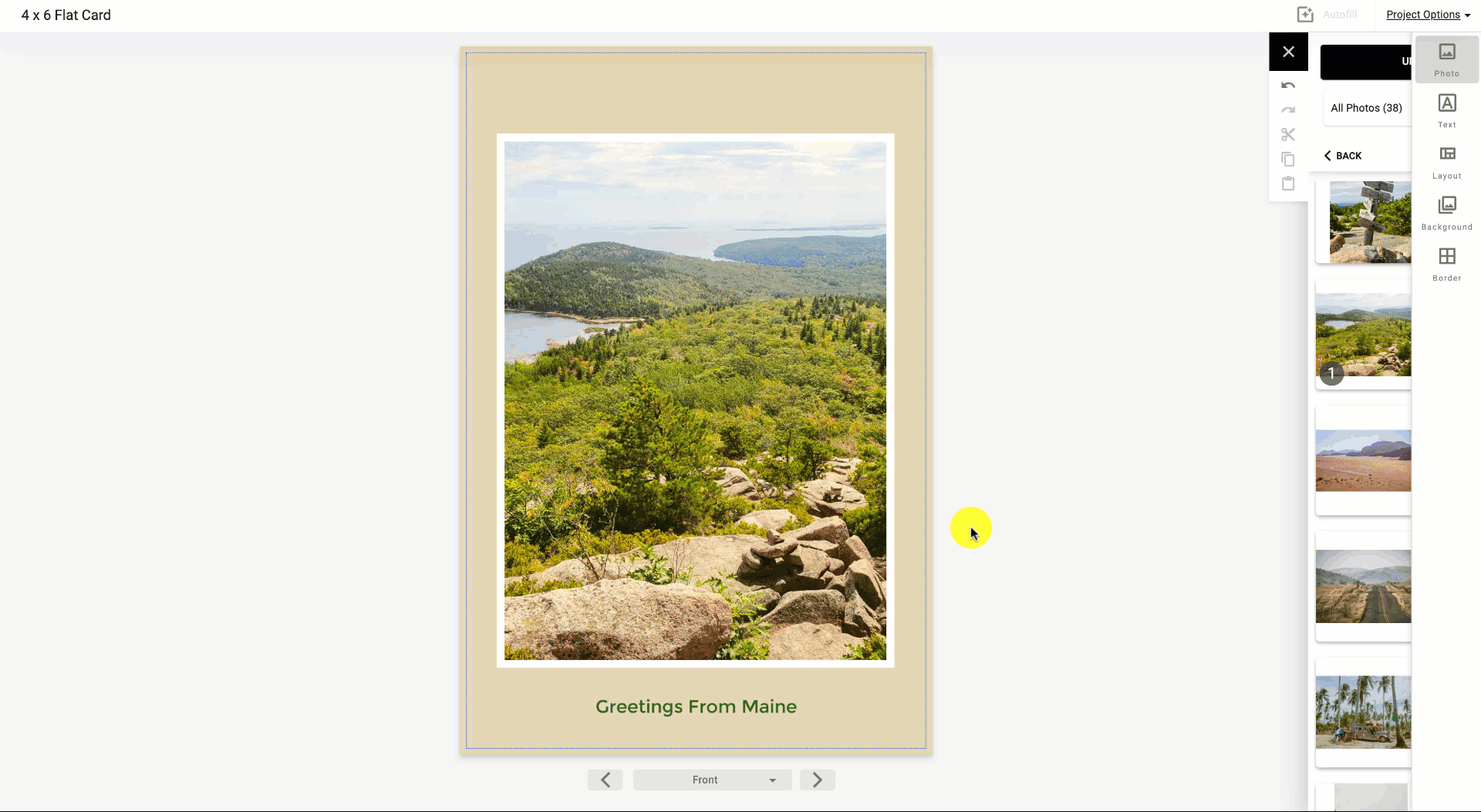 Flip to the back of your card to add a message to your card and don't forget you can add photos to the back of your card too!

5. Ordering Your Card
After your card is ready to print, select the Buy button on the top right corner.
Input your shipping and credit card information. On the final checkout screen, adjust the Quantity, as well as enter a promo code before submitting.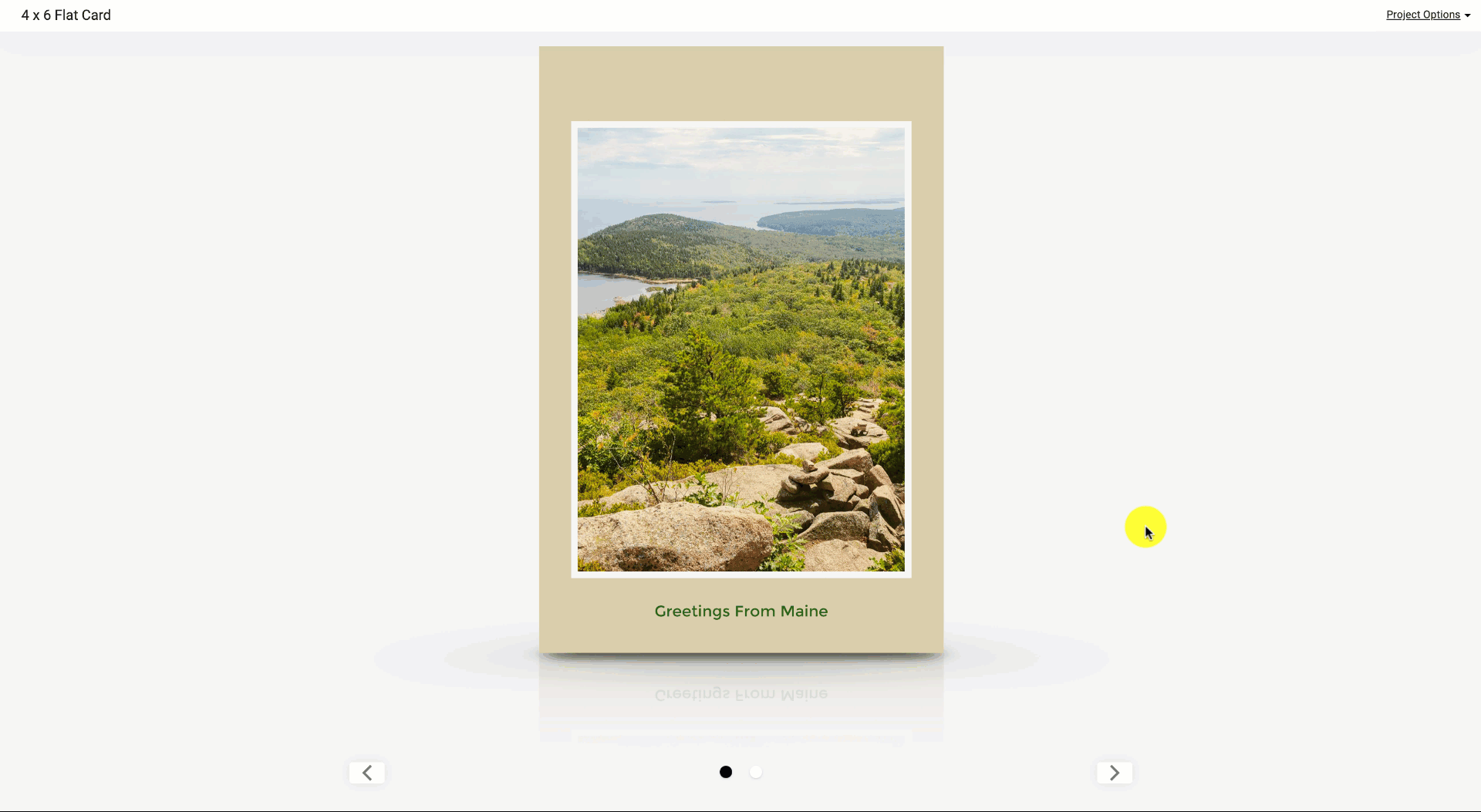 Looking for more information about creating personalized cards? You may find the answers to these FAQs helpful: