How do I start using Mimeo Photos? (Web Version) Get started creating your photobook, card or calendar online. Michele H
Mimeo Photos allows you to create stunning photobooks, calendars, cards, prints and more all online,
Here's how to get started!
1. Navigate to our website.
2. Create a Project
Select your product specifications (book cover, dimensions, folded/flat card) and choose from countless themes.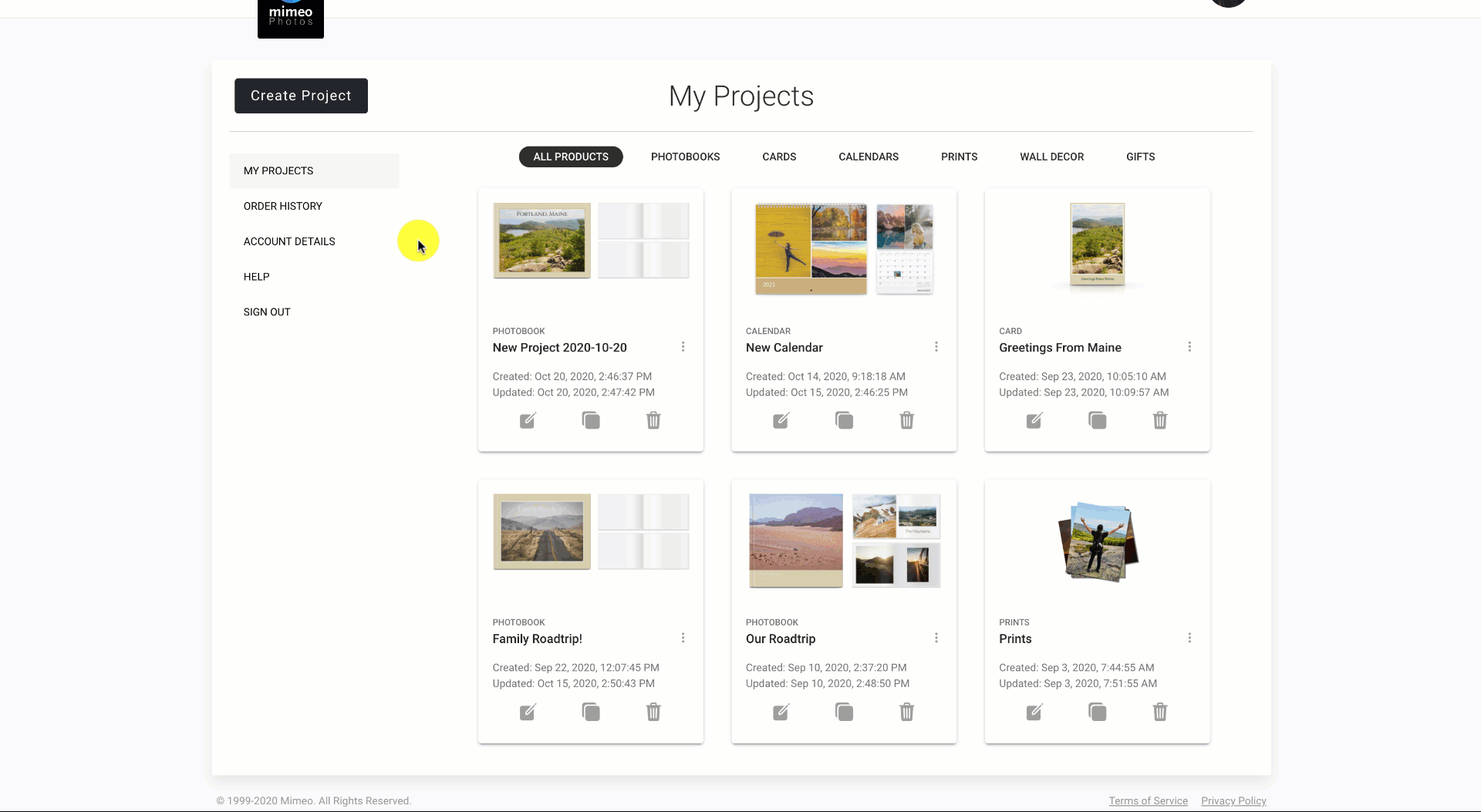 3. Select the photos or album you would like to include in your project.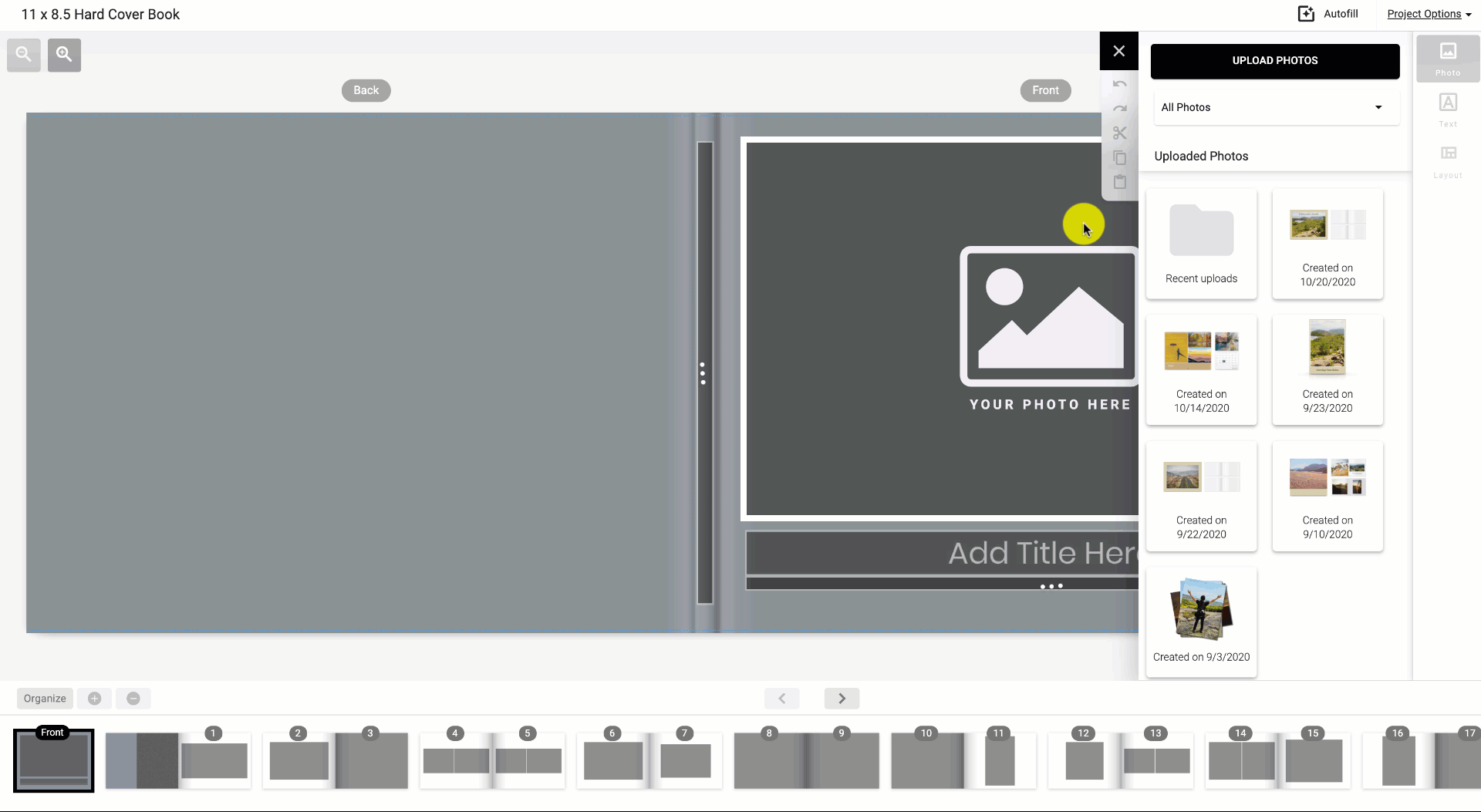 4. Add Backgrounds
5. Use Text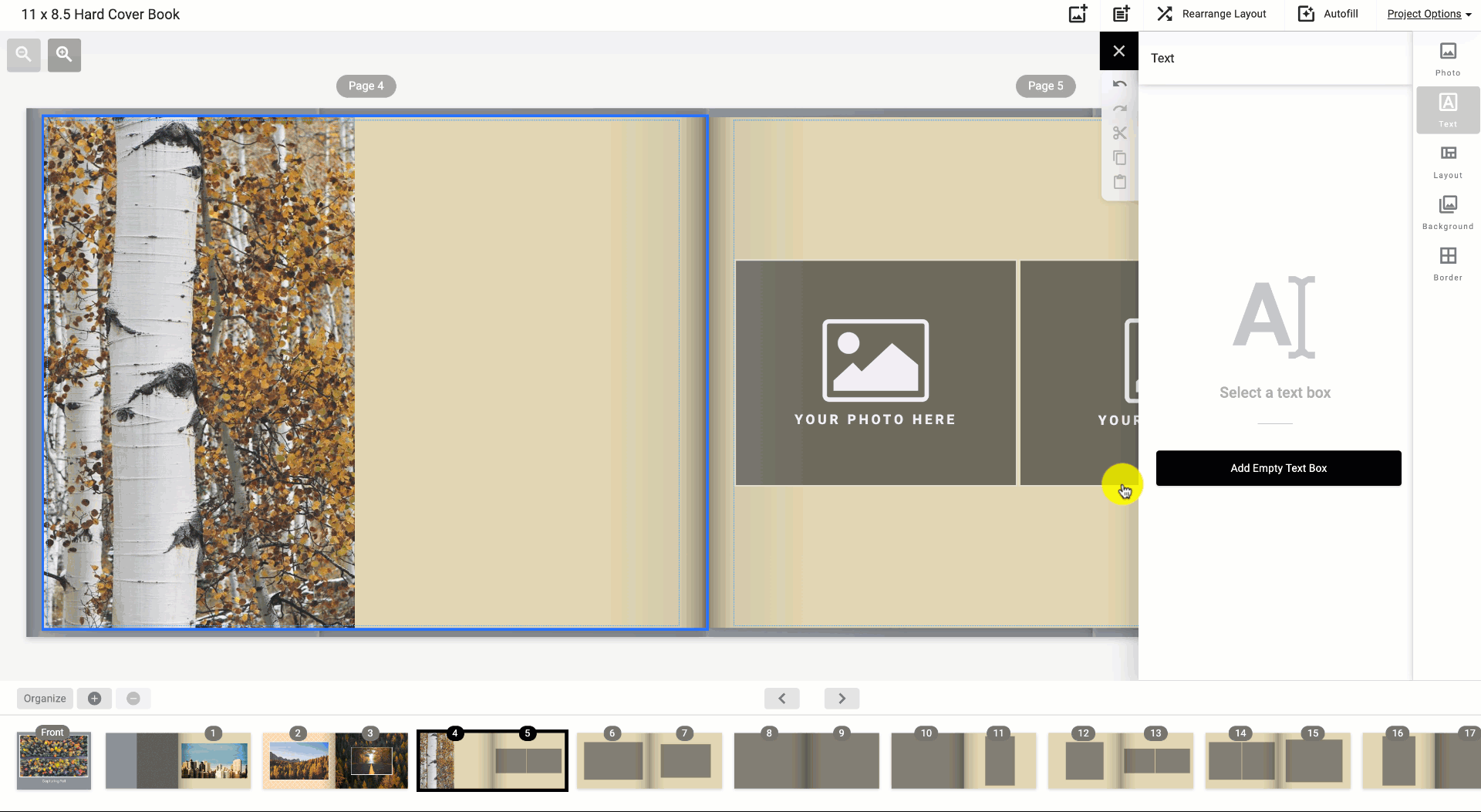 6. Adjust Layouts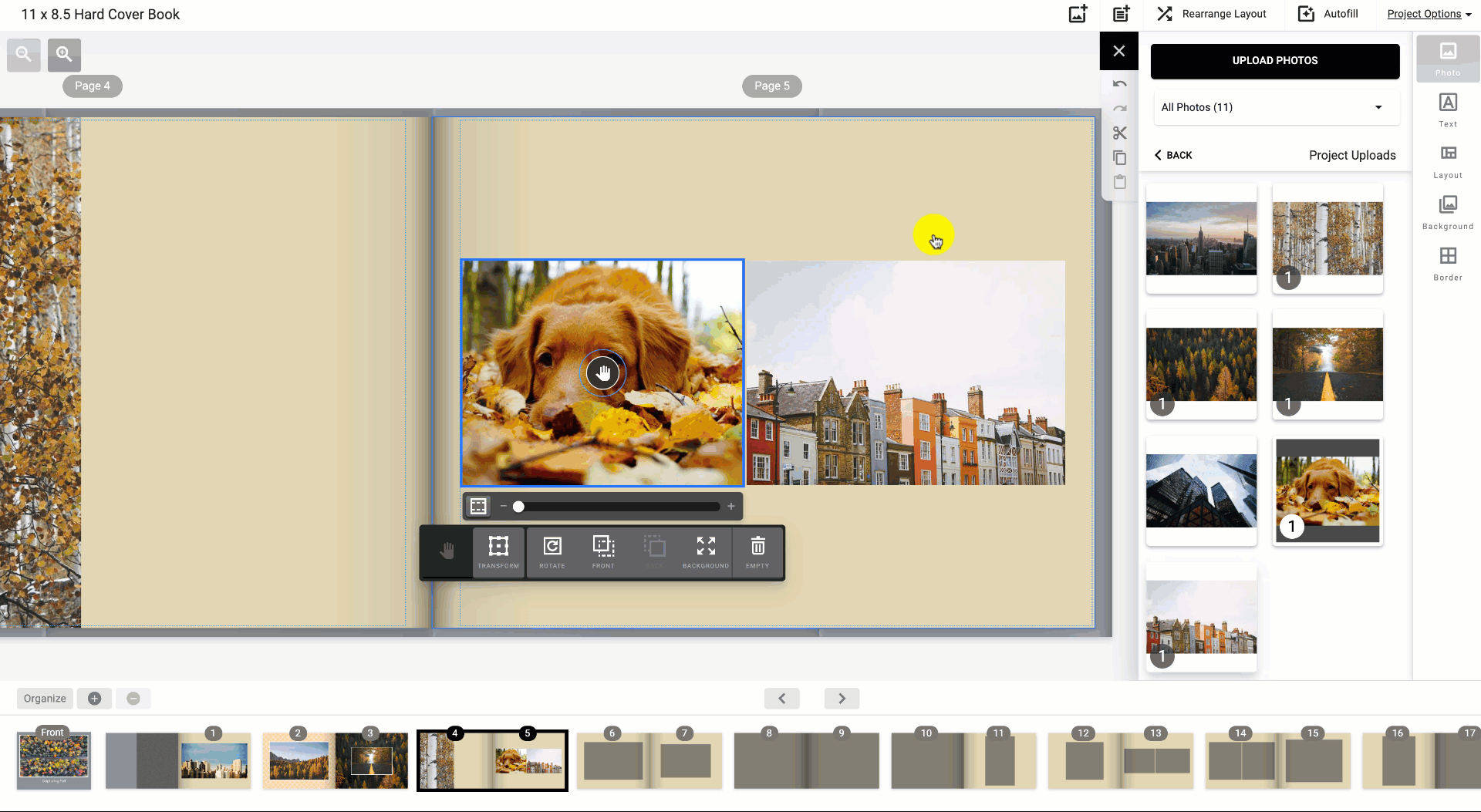 To learn more about creating a Mimeo Photos Project, you may find these articles helpful: