How do I add an event to my calendar? Add events and photos to specific dates on your calendar.
Mimeo photos offers a great feature allowing users to add special events to specific dates on their calendars. Here's how: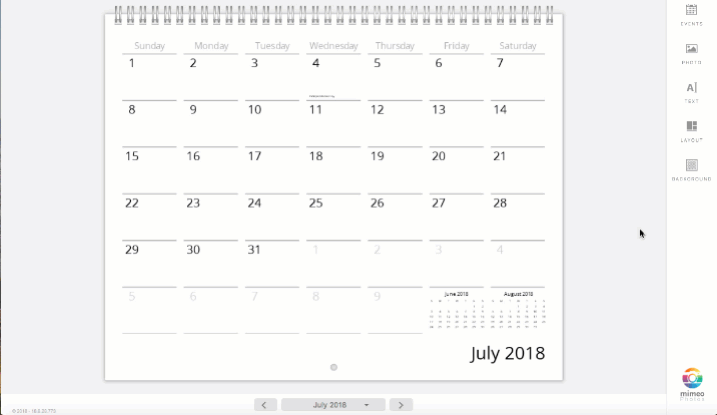 Select the page of the calendar event month

Click the Events button

Select the date of the event

Add your text

Click the Photo button on the right-side toolbar and select an image

For additional help with creating custom dates in your calendar, see the helpful video below:
Did this answer your question?