Full Page Spread Warning Mimeo Photos hardback books are not "lay-flats". Understanding where your photos will fall into the binding will be important. Michele H
When using photo services that create physical prints, you are creating a 3D book in a 2D experience.
To avoid allowing important elements images such as people "fall into the binding (gutter)" when creating a 2-page spread, leverage the tools available to create the perfect spread.
People and important elements:
While full page spreads are a great way to show off your best landscape shots, you may want to be careful with placing important elements or people in the middle biding of the book.
The blue dotted line in the middle indicates what part of the image may be in the binding.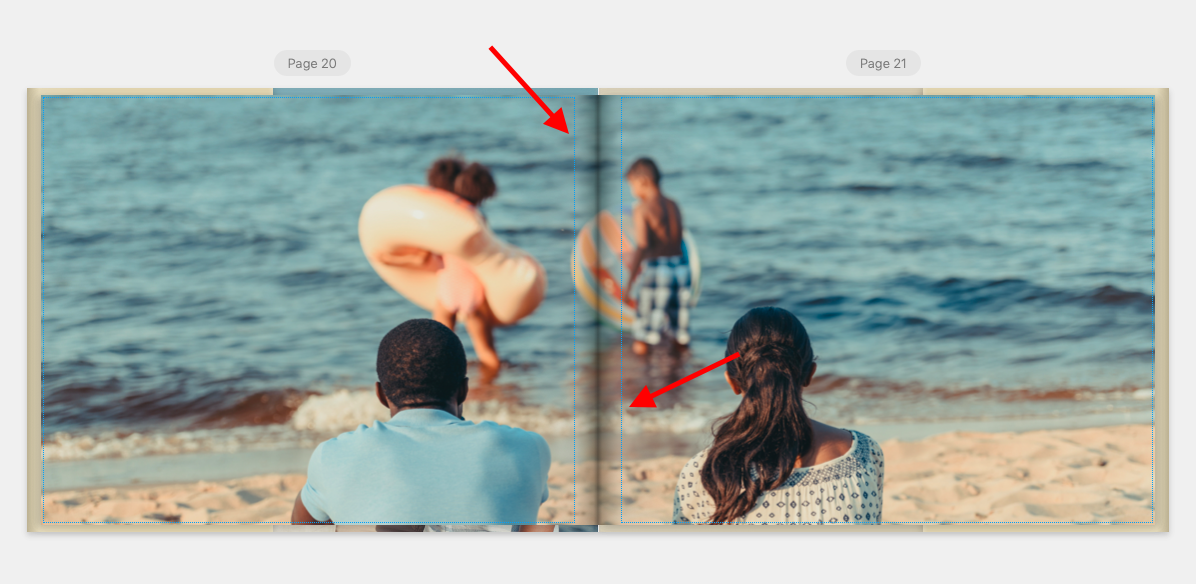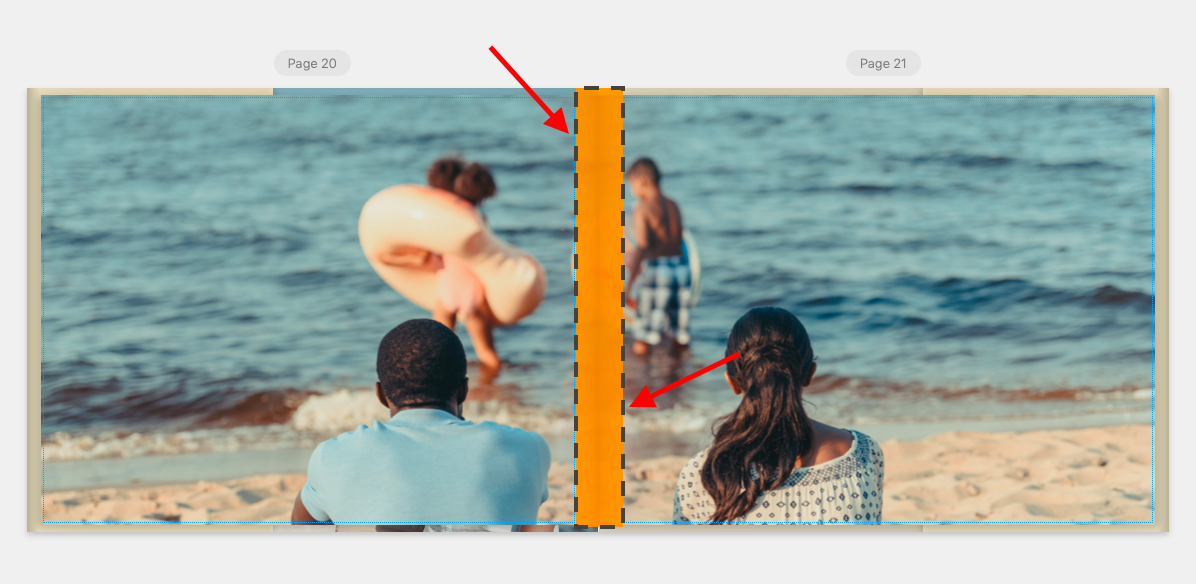 Using Pan/Zoom for the perfect fit
While, this is less important with nature shots, you can still use the pan/zoom tool you can adjust the image to the perfect location to showcase the best parts. Here, we will avoid putting the tree in the middle and showcase it by panning it to the right.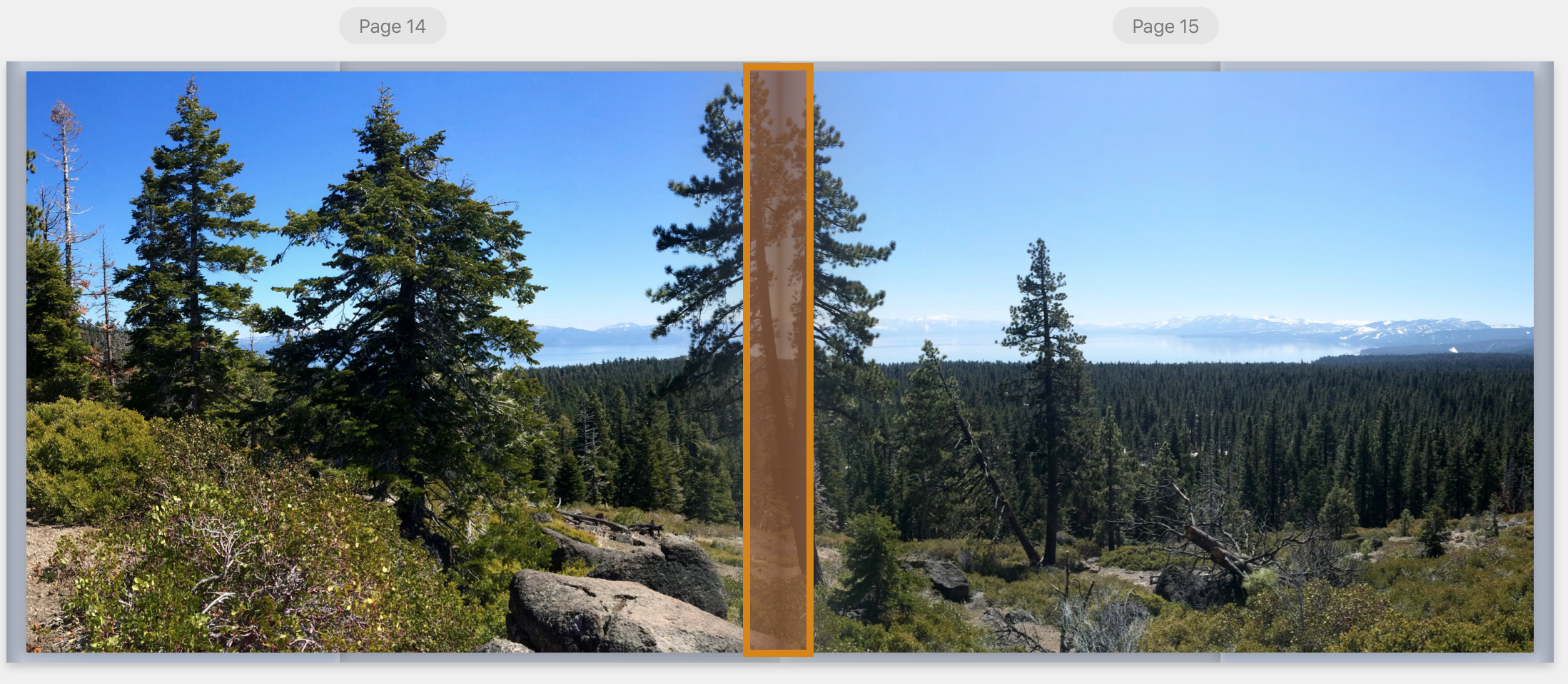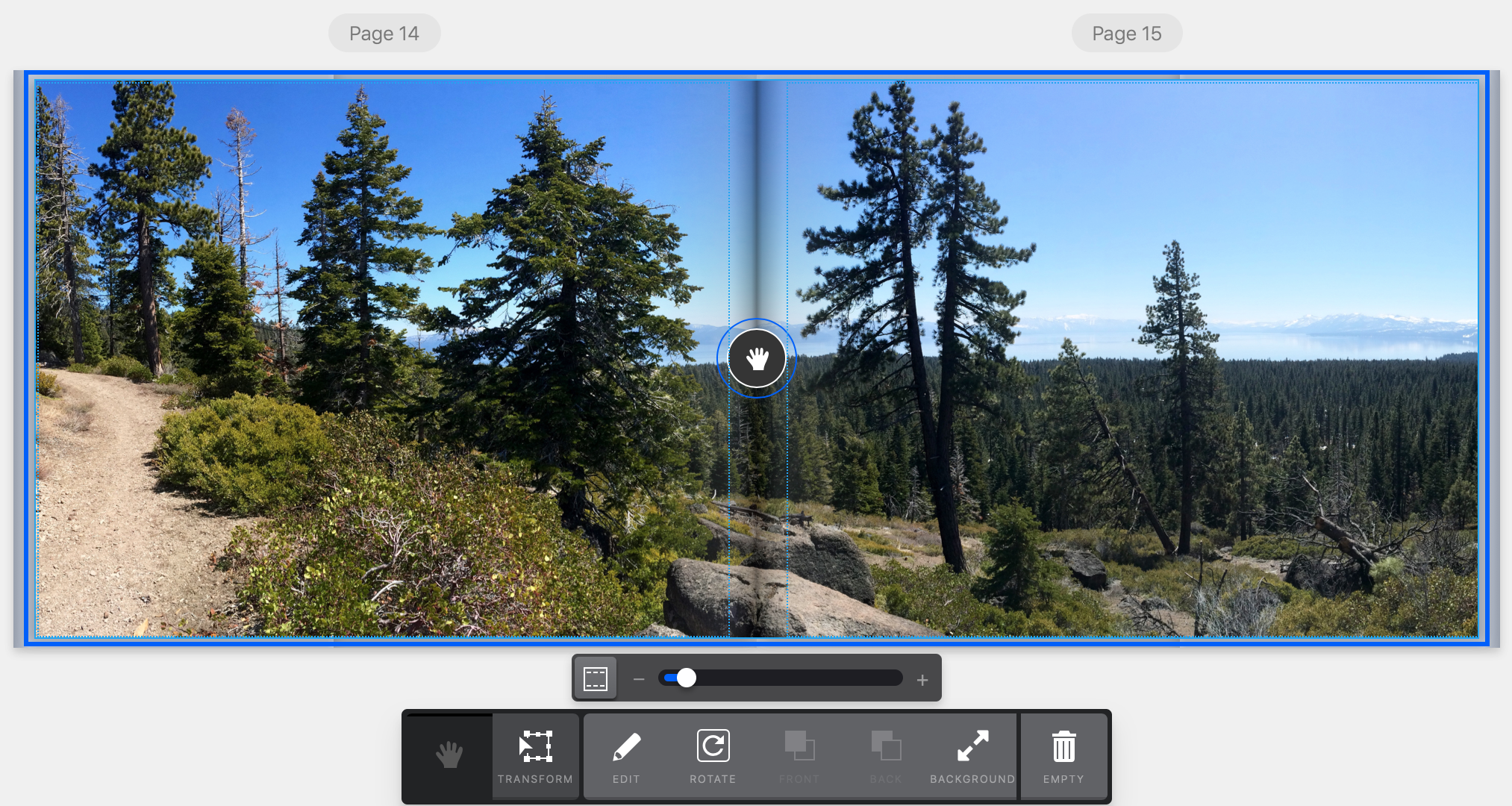 Did this answer your question?