Disabling and Using Autofill: Disable/Enable the automatic placement of your photos. Turning autofill on and off.
What does the autofill feature do?
The autofill feature automatically places your photos throughout your photo project after selecting a theme. Photos, pages, and layouts can all be altered, moved, or deleted after being placed.
How do I turn on/off autofill?
To toggle autofill, select a project and click on the gear icon in the lower right hand corner.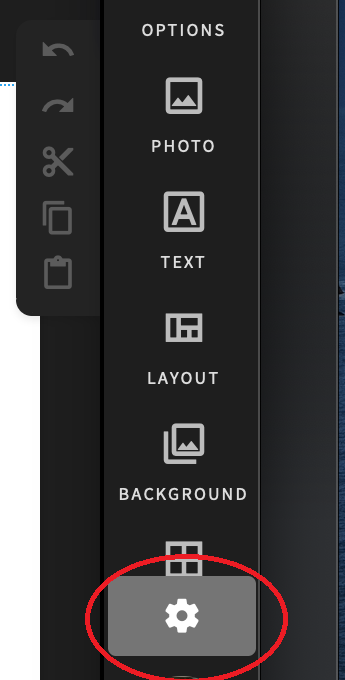 This will open a settings menu that will allow you to toggle autofill on or off.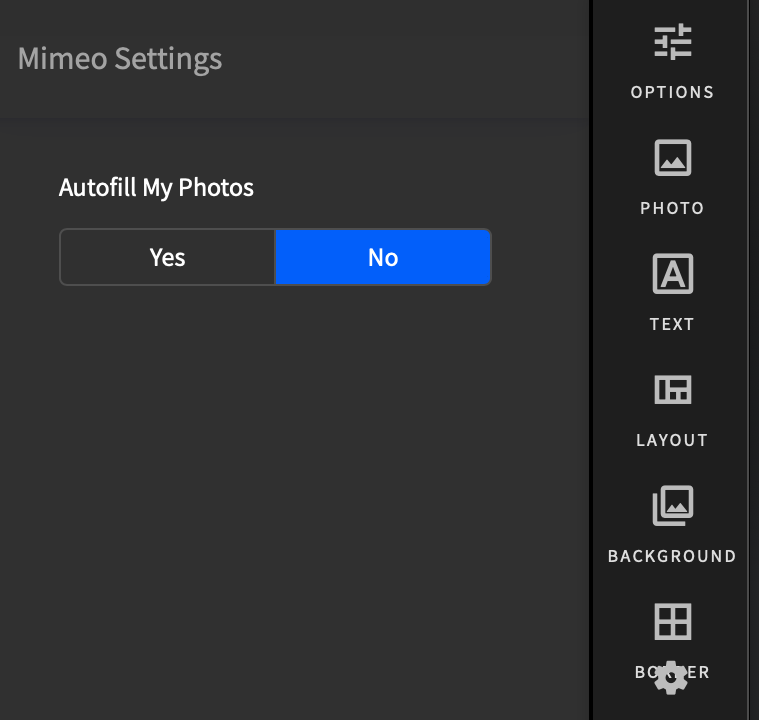 Using Autofill
After toggling Autofill on, you can select a set of photos or album that you wish to use, then create a new project. As long as the autofill option is toggled on, your selected photos will fill the available blank image slots within the project theme selected.
Please note, autofill is automatically disabled in the Blank theme.
Looking for more information on creating and editing? You may find these articles helpful: