Creating a 24-Month Calendar How to make an extended 24 month calendar. How to create a 2 year calendar.
To Create an Extended Year Calendar:
Select the photos or the entire album that you would like to include in your project.

Press Ctrl-Click and select Create Calendar.

Choose the Month and Year you want your calendar to begin in.

Select the number of months you want in your calendar.

Click Continue.

Now select your calendar's theme.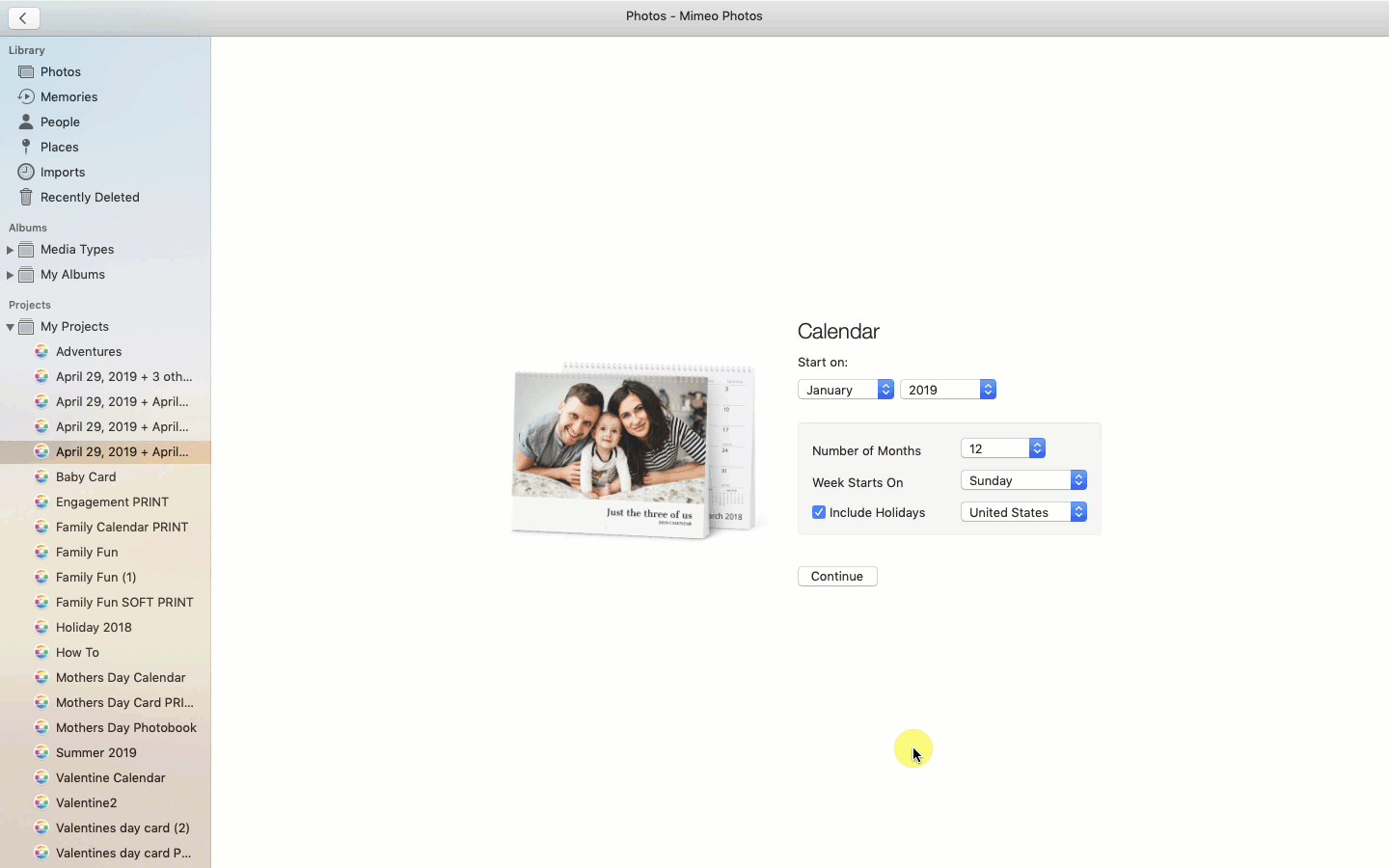 By clicking the Autofill feature on the top right corner when prompted to select a theme, your images will be placed automatically throughout your calendar.
Tip: Once you click Continue you will not be able to revert or adjust the start date and length of the calendar.
Looking for more information about creating calendars? You may find the answers to these FAQs helpful: