Create a PDF of your Mimeo Photos project. PDFs allow you to proof your projects before printing! They're also great to have as a backup of your project designs or to share.
Note: You cannot create a PDF of your Mimeo Photos project within the Mimeo Photos web app or Mobile iOS
How do I create a PDF?
A few simple clicks of a button creates a PDF of your project:
Select the drop-down arrow next to the floppy disc icon (shown below)

Select 'Export PDF'

Enter your email address (double-check for accuracy) and click

4. Select Upload Project Photos
5. Verify Email Address
6. Once the image upload is complete, you'll receive an email with a link to
download the PDF.
Please note: rendered PDFs are processed in the order they are submitted. Depending on the current demand, the rendering process can take from two minutes to an hour.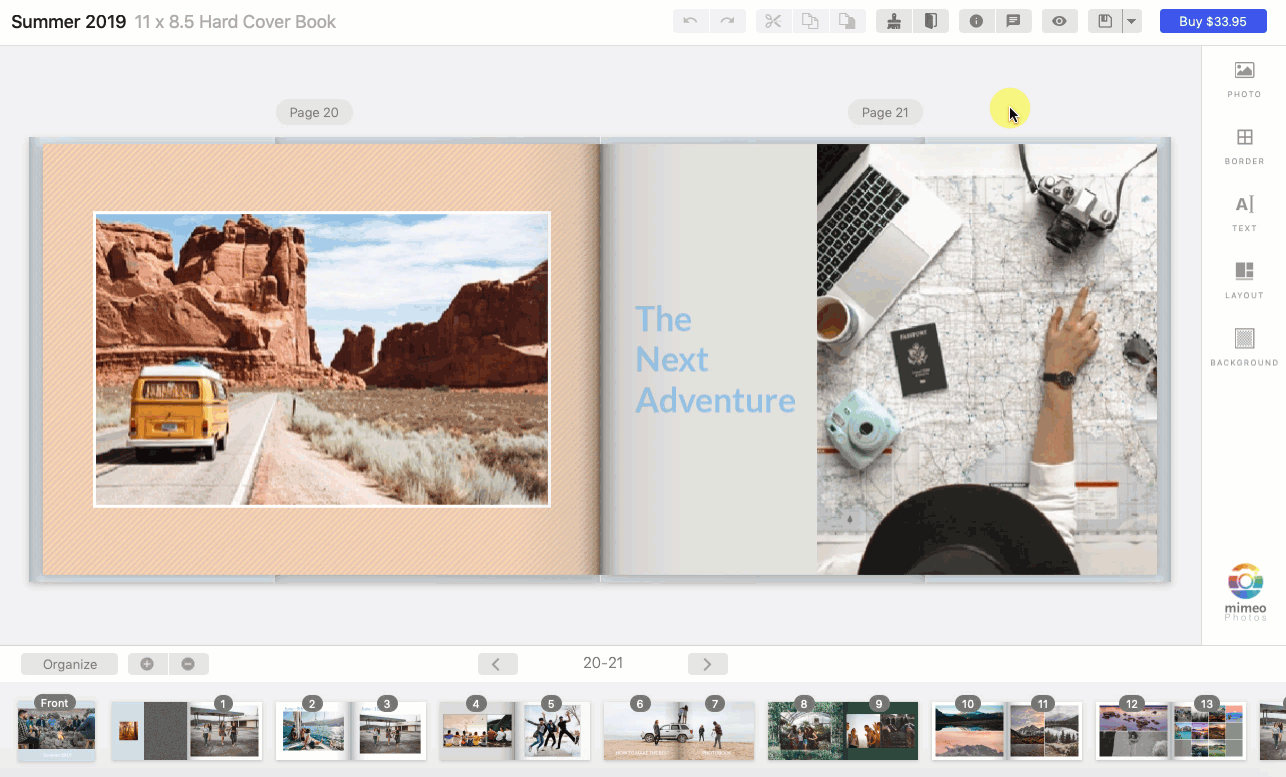 To save the PDF to your computer:
Open the email Mimeo Photos - PDF Link

To open the PDF file click on the blue link under 'File'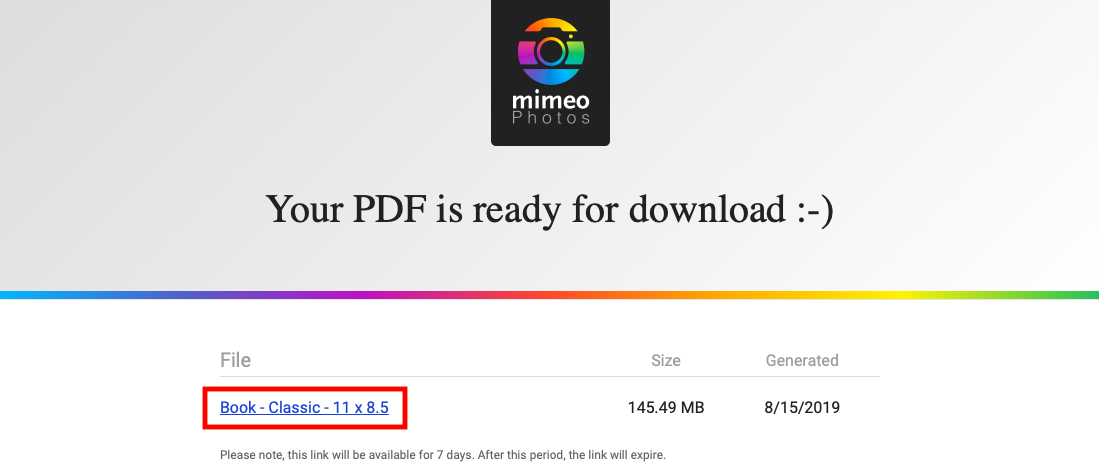 3. A new window will open up containing your project. To save your project click on the Download Button. (If you are using Safari click File and then Export PDF.)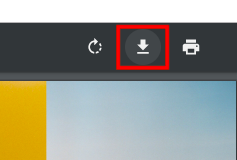 Note: This PDF cannot be uploaded to https://import.mimeophotos.com. The import site is only for PDFs of Apple Photos projects
Why would I need a PDF?
Exporting a PDF allows users to share their amazing ideas with friends, family, and even clients.
It is also a beneficial tool for proofing a project, identifying spelling/grammatical mistakes, misaligned photos, or incorrectly cropped photos.
Did this answer your question?