Can I duplicate a project? How to duplicate an existing Mimeo Photos project. Making a copy of your project. Troy Robertson
Duplicating an existing project is easy!
Simply navigate to the left panel of your Photos App and locate your photo project under My Projects. Right-click and select Duplicate Project.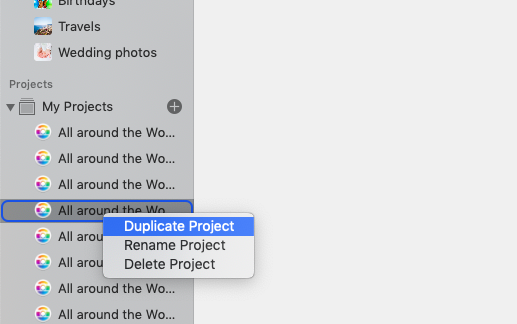 Did this answer your question?