Can I duplicate a project? How to duplicate an existing Mimeo Photos project.
Duplicating an existing project is easy!
Simply navigate to the left-hand panel of your Photos App. Then locate your photo project under My Projects. Right-click (Control + Click) and select Duplicate Project.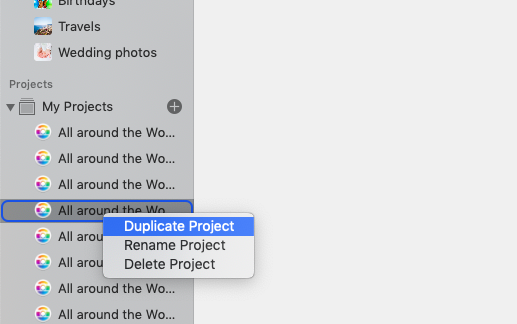 Did this answer your question?